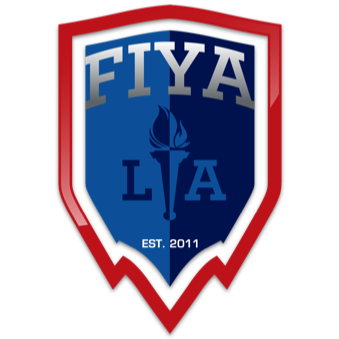 RESULTS FROM FIYA XC MEET #2
CROSS COUNTRY 2022 | October 4th Meet @ Cheviot Hills Rec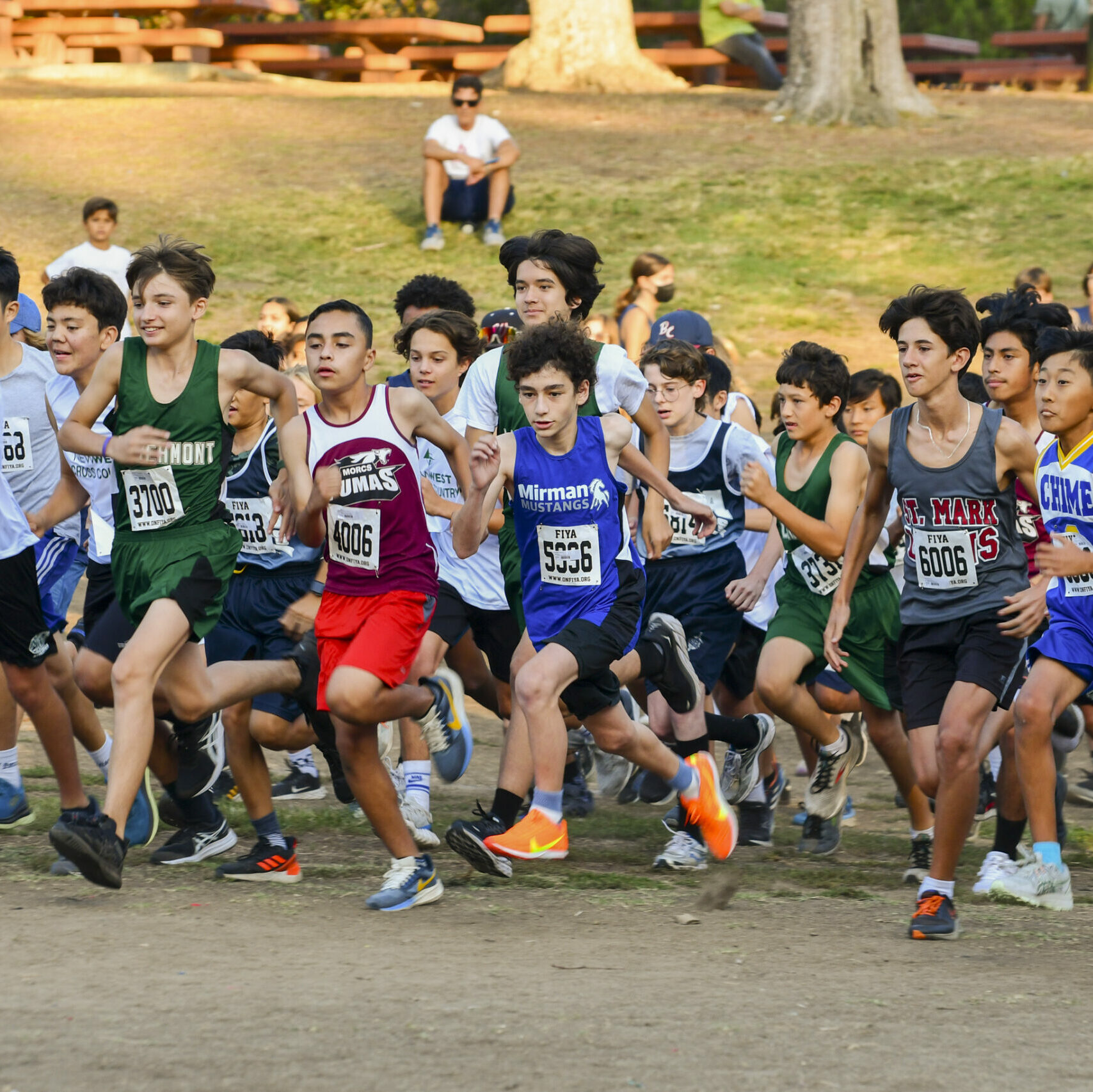 The results are in for our 2nd meet of the season!
Thank you to all of our student-athletes and school communities for coming out to compete in our second Cross Country meet of the 2022 season on Tuesday, October 4th at Cheviot Hills Rec. The results are IN and will continue to be posted in the meet details on our FIYA athletic.net page throughout the entire season and beyond. Continue reading below for highlights on our top runners of the meet and for information for our next four (4) Cross Country meets. Click the link for all results, times, and top team scores.
IN THIS MEET, WE HAD A TOTAL OF 18 SCHOOLS AND 300+ STUDENT-ATHLETES REPRESENTING: 
Beverly Vista
Chime Charter
Culver City MS
Holy Trinity 
International School of Los Angeles (LILA)
KIPP Corazon
Larchmont Charter (Selma) 
Mark Twain MS
Mirman 
Monsenor Oscar Romero (MORCS)
New West Charter
Notre Dame Academy
St. Anastasia
St. Brendan
St. Mark 
Visitation 
WISH Charter
Wildwood 
In FIYA Cross Country, we award medals to the top finishers of each gender division for every meet. For every five (5) runners in a race, one (1) medal is awarded.  (Ex: 60 total runners = 12 medalists)
Congratulations to the top runners of the meet for October 4, 2022!
BOYS DIVISION 1 (8th Grade & Below)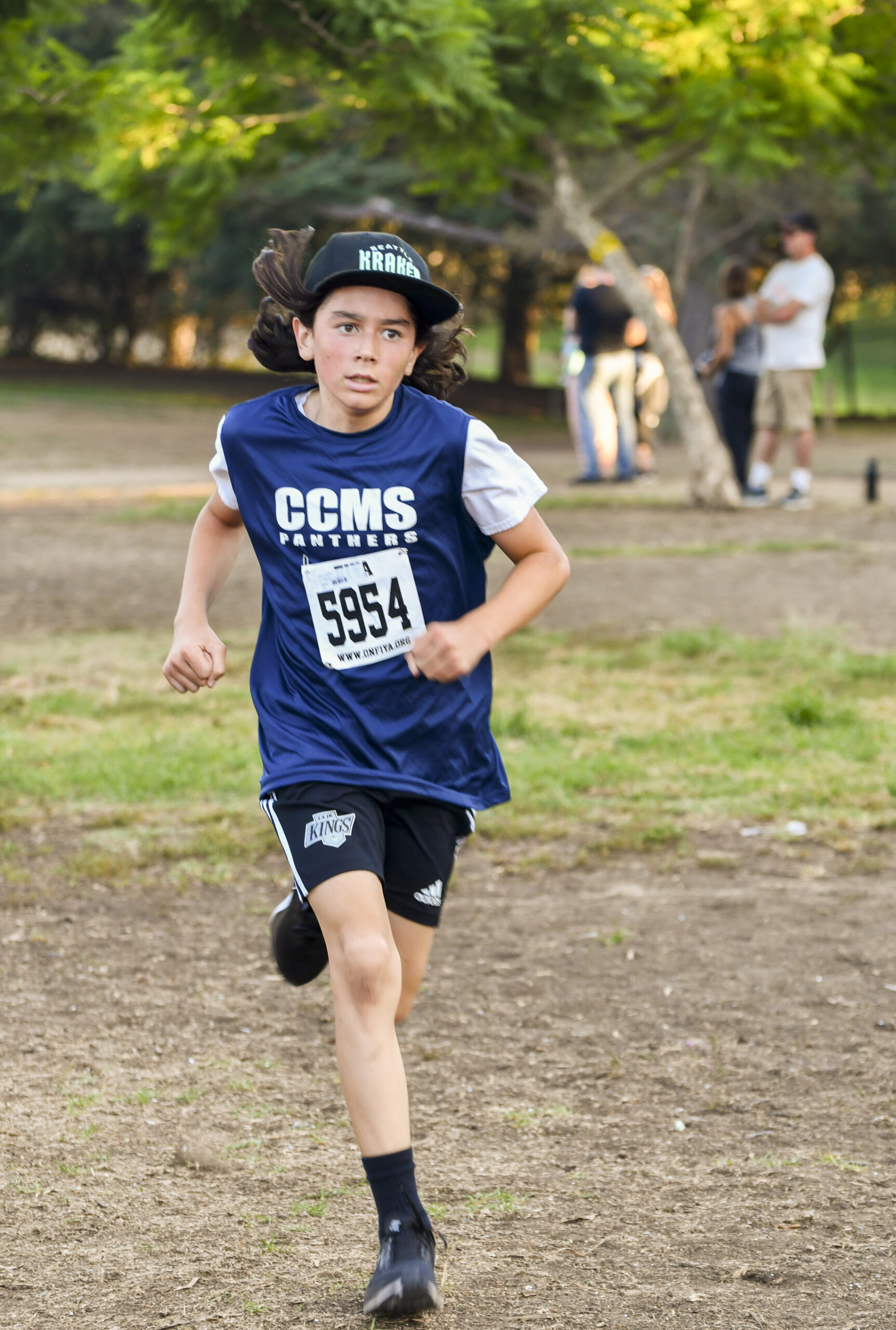 CULVER CITY
11:51.94 | 2 miles
Mark Twain - 15
Culver City - 20
Wildwood - 41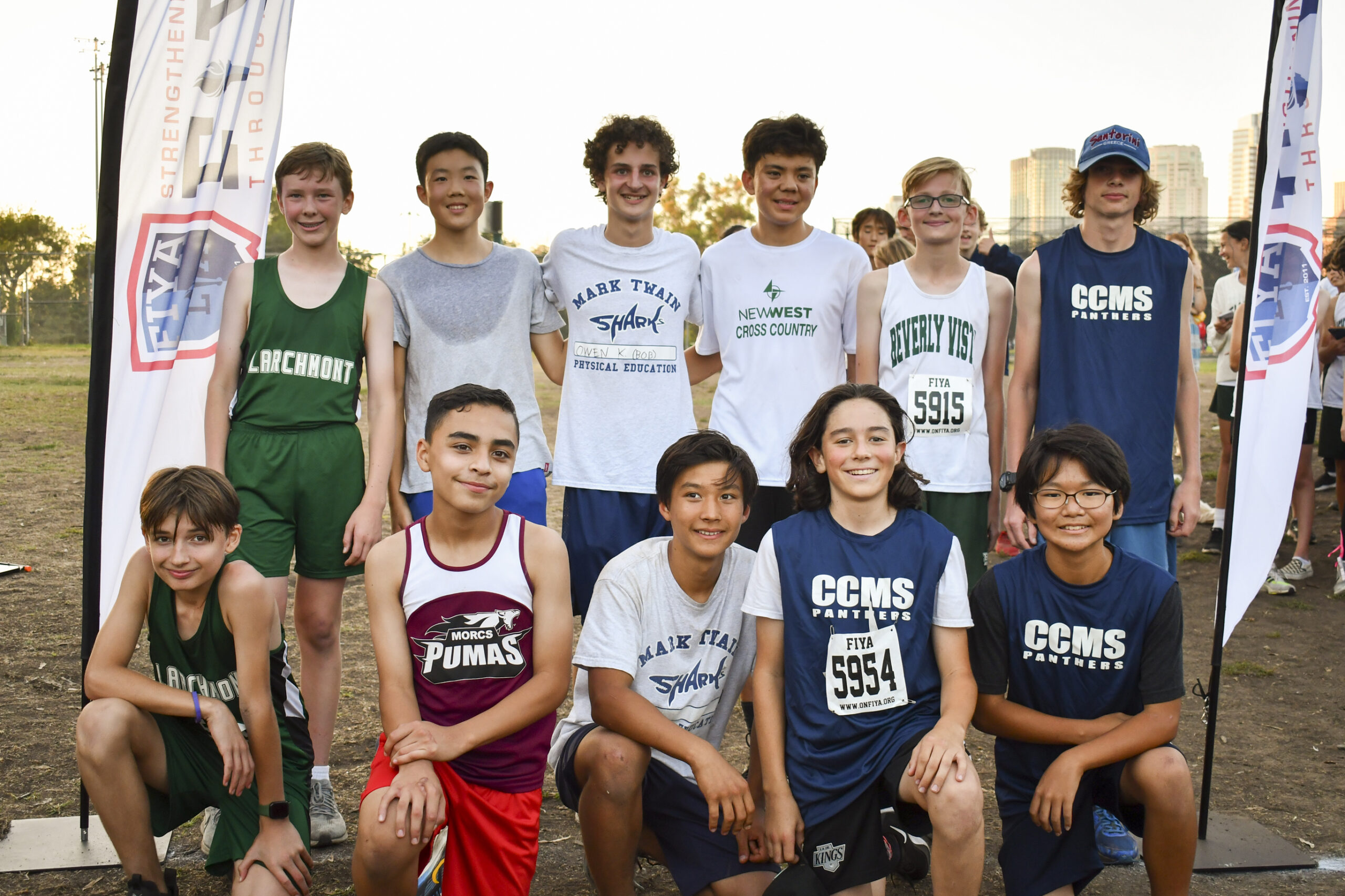 Culver City

Mark Twain

New West

Culver City

MORCS

St. Brendan

St. Brendan

Mark Twain

LILA
Mark Twain
LILA
St. Brendan
Wildwood
Wildwood
Beverly Vista
Larchmont Selma
Culver City
Larchmont Selma
BOYS DIVISION 2 (6th Grade & Below)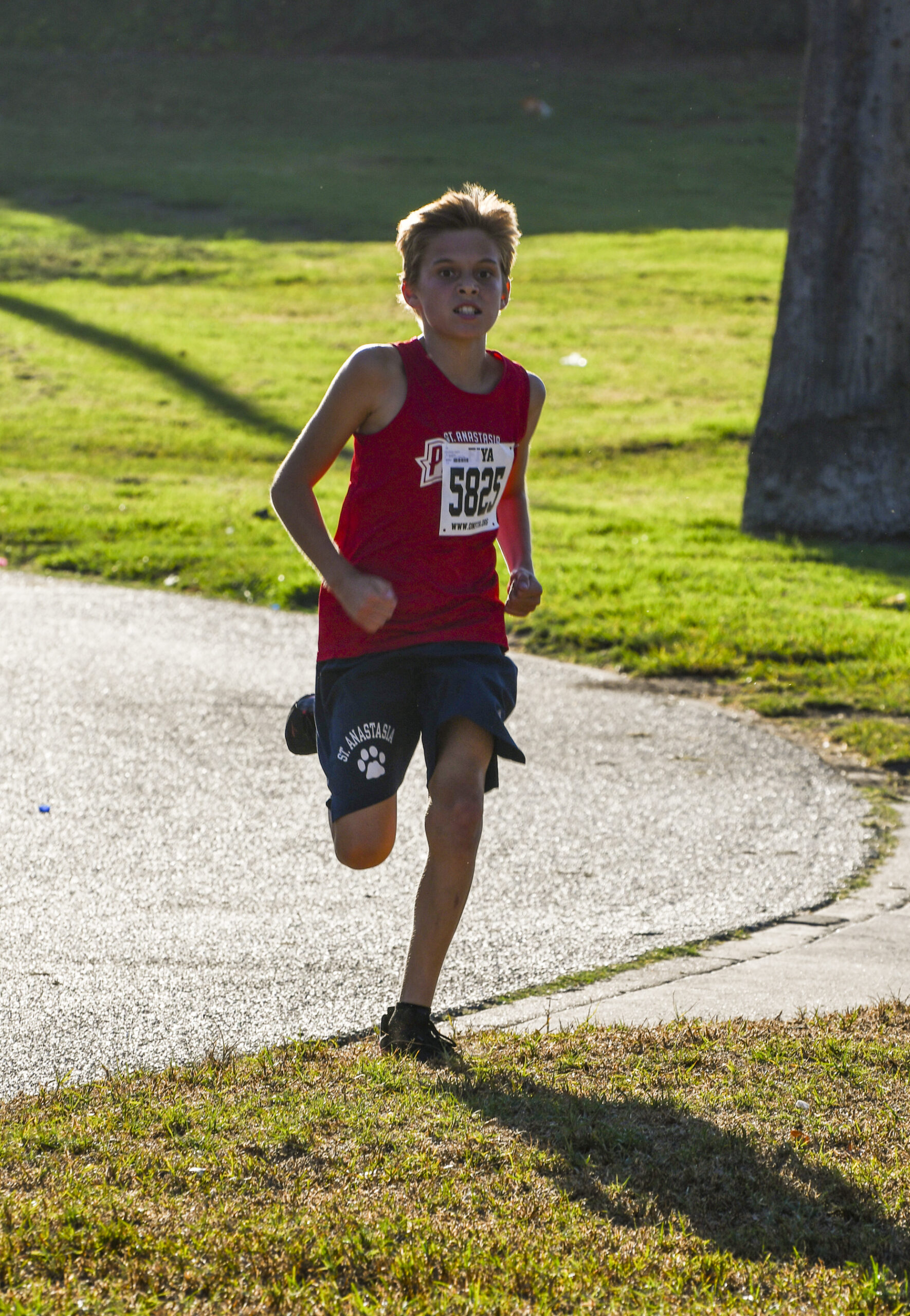 ST. ANASTASIA SCHOOL
6th Grader
10:08.25 | 1.5 miles
St. Anastasia - 17
Culver City - 28
St. Mark School - 29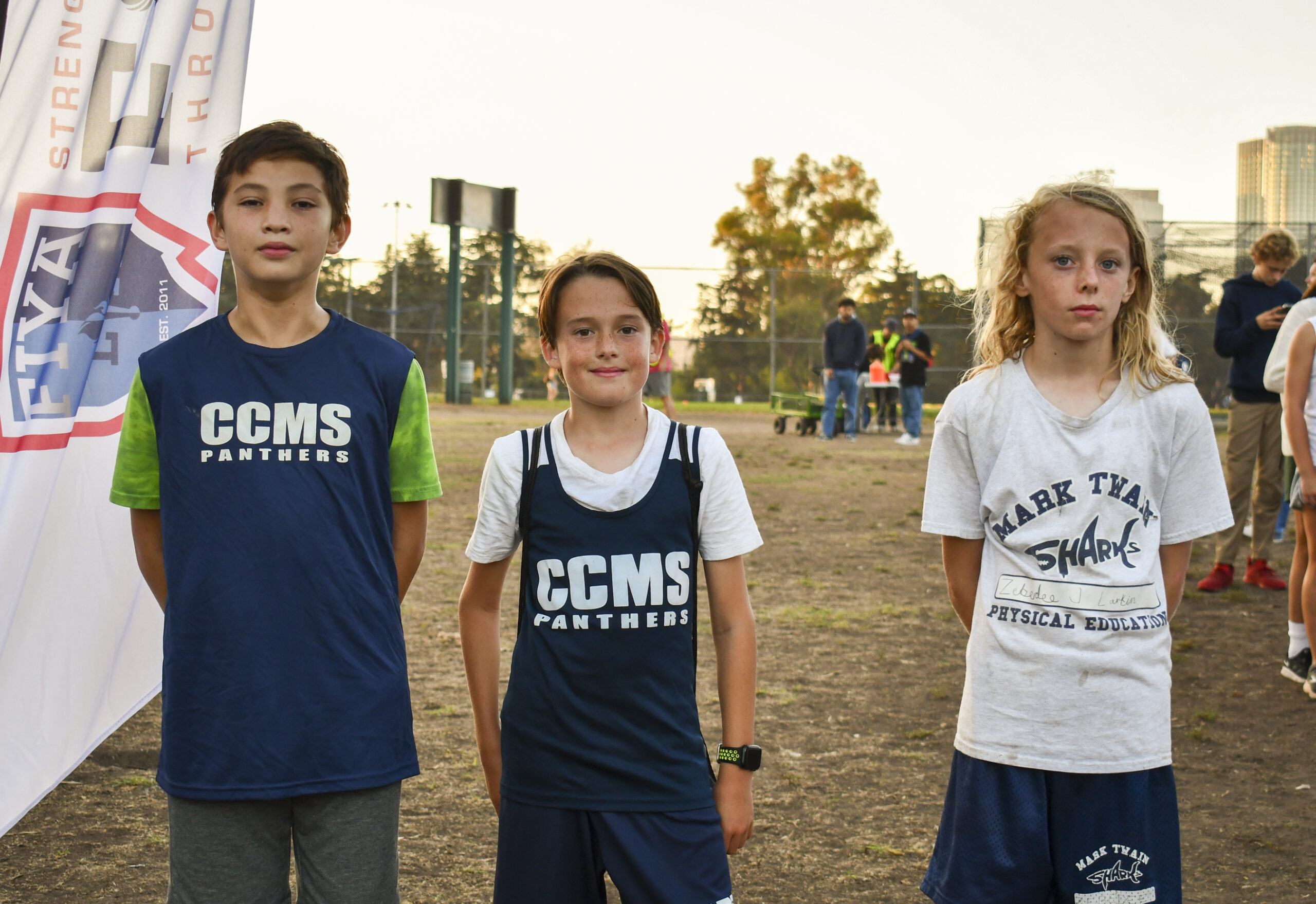 St. Anastasia
Visitation
Wildwood
Mirman
Mark Twain
St. Mark School
Culver City
St. Anastasia
Wildwood
St. Anastasia
Culver City
St. Mark School
Culver City
BOYS DIVISION 3 (4th Grade & Below)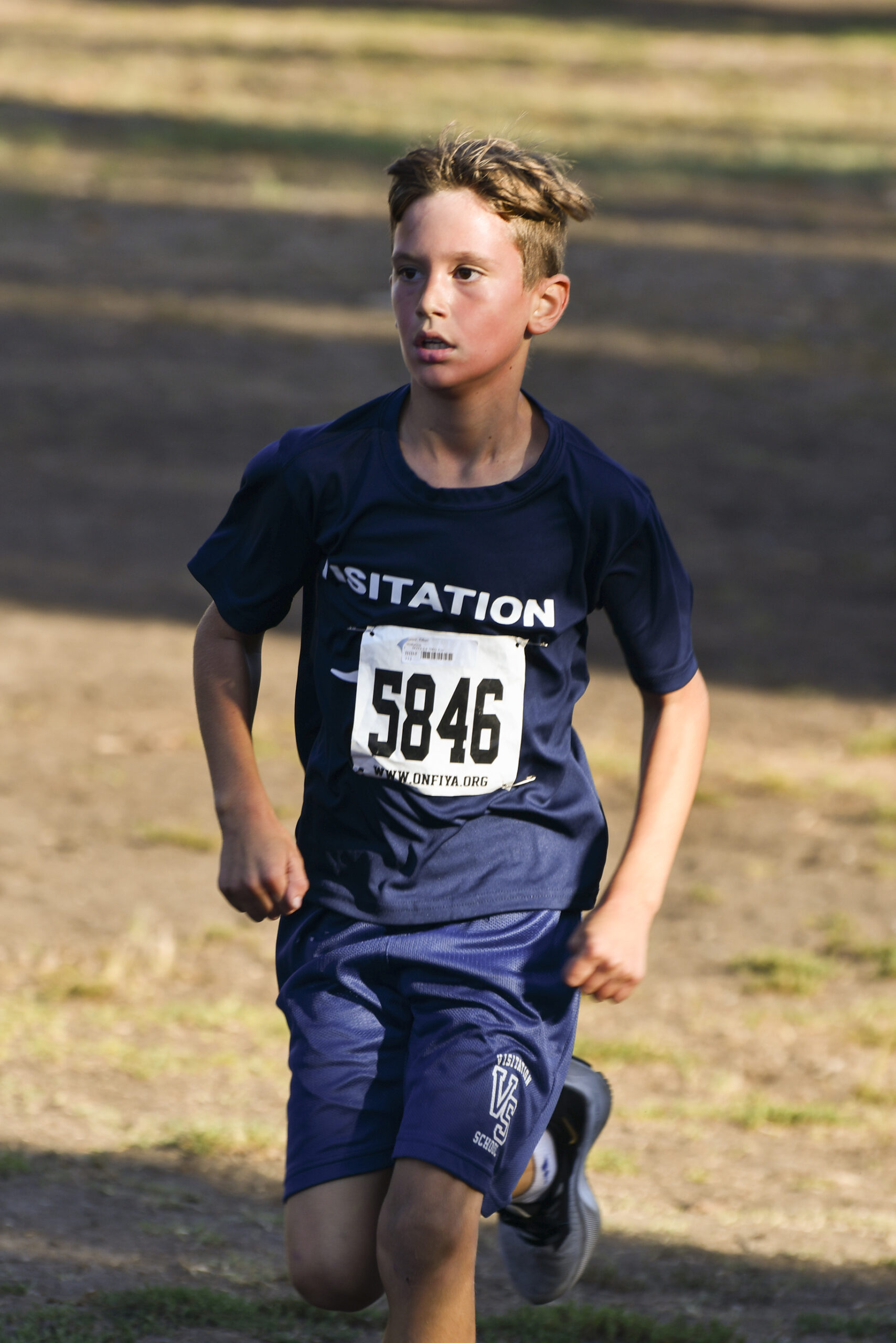 VISITATION SCHOOL
4th Grader
6:49.71 | 1 mile
Visitation
St. Anastasia
Mirman
Mirman
St. Anastasia
Visitation - 14
St. Anastasia - 19
Mirman - 23
GIRLS DIVISION 1 (8th Grade & Below)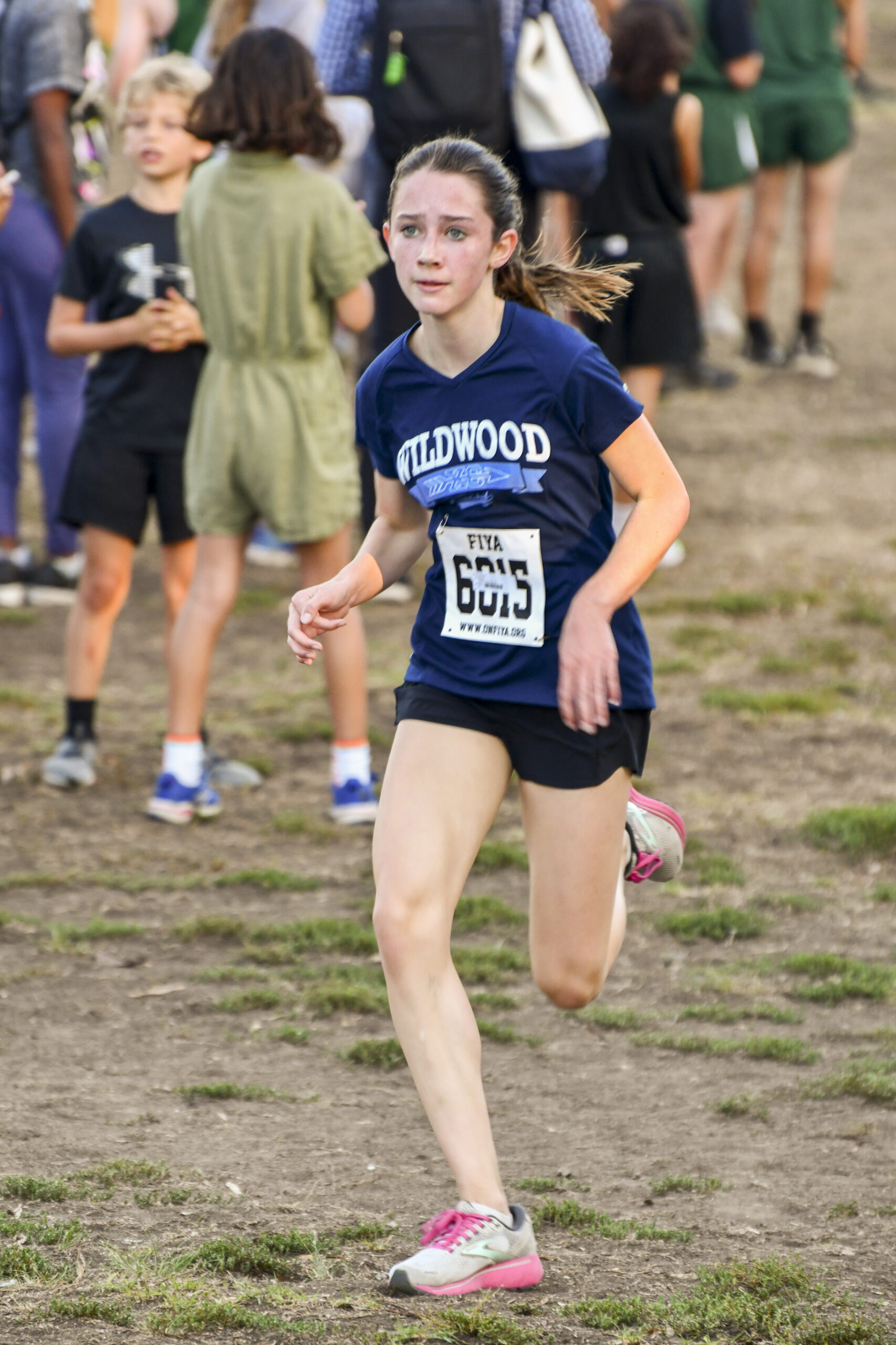 WILDWOOD
7th Grader
12:47.22 | 2 miles
New West Charter - 19
Wildwood - 25
Mark Twain - 31
Culver City - 35
Larchmont Selma - 38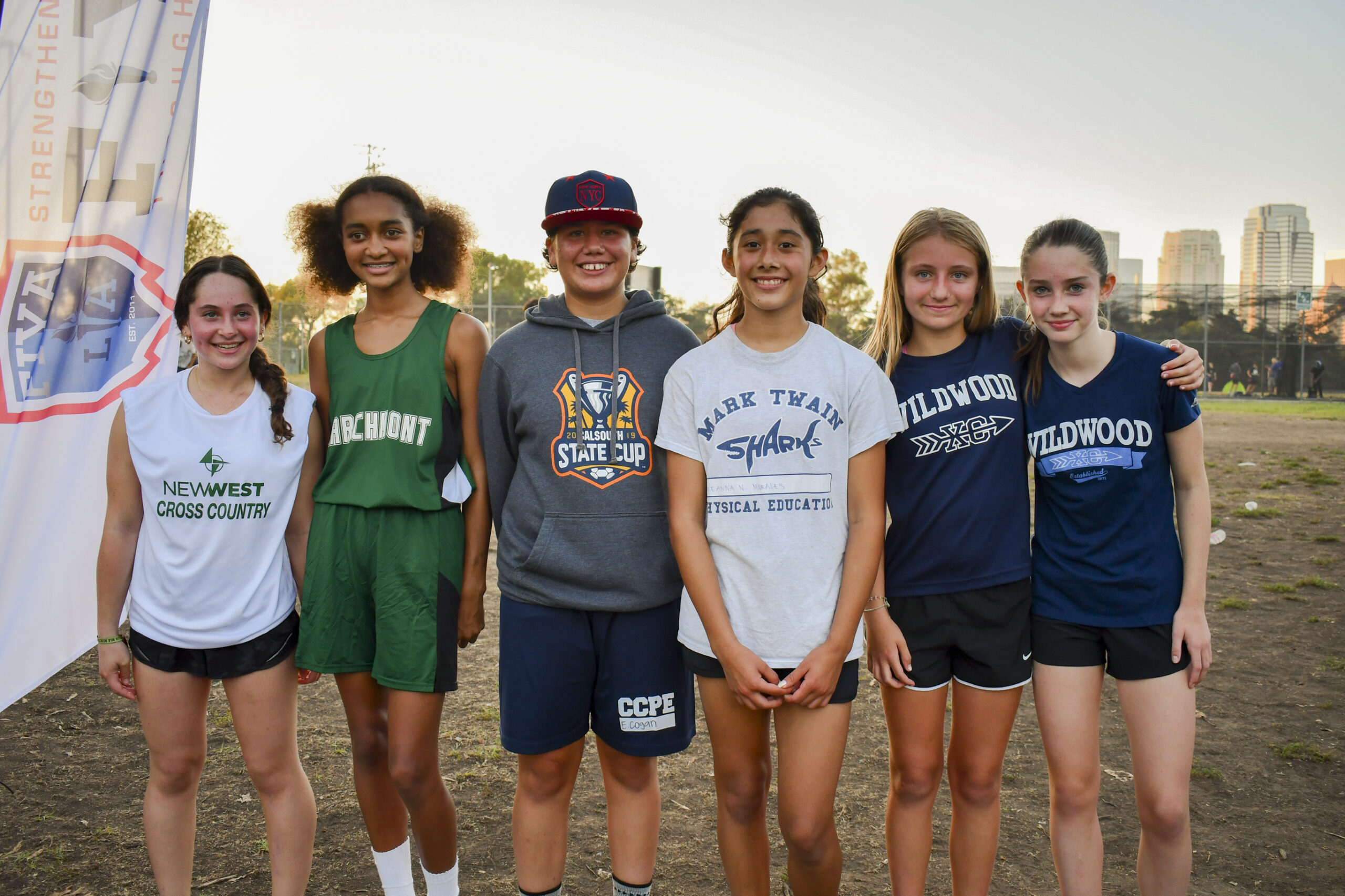 Wildwood
St. Mark School
LILA
Wildwood
New West Charter
Mark Twain
St. Mark School
American Martyrs
Visitation
Culver City
Larchmont Selma
New West Charter
GIRLS DIVISION 2 (6th Grade & Below)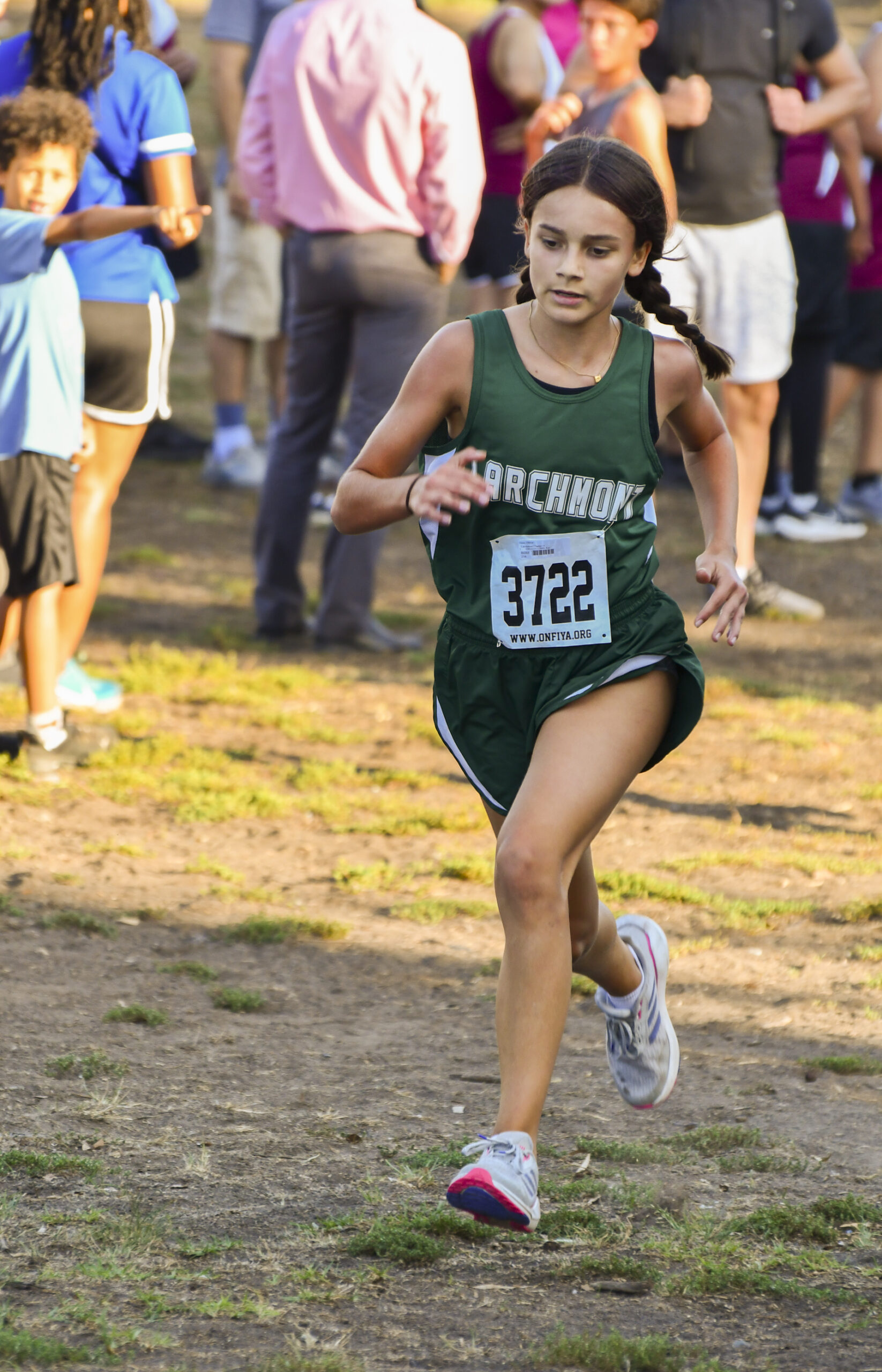 LARCHMONT CHARTER (SELMA)
5th Grader
11:26.90 | 1.5 miles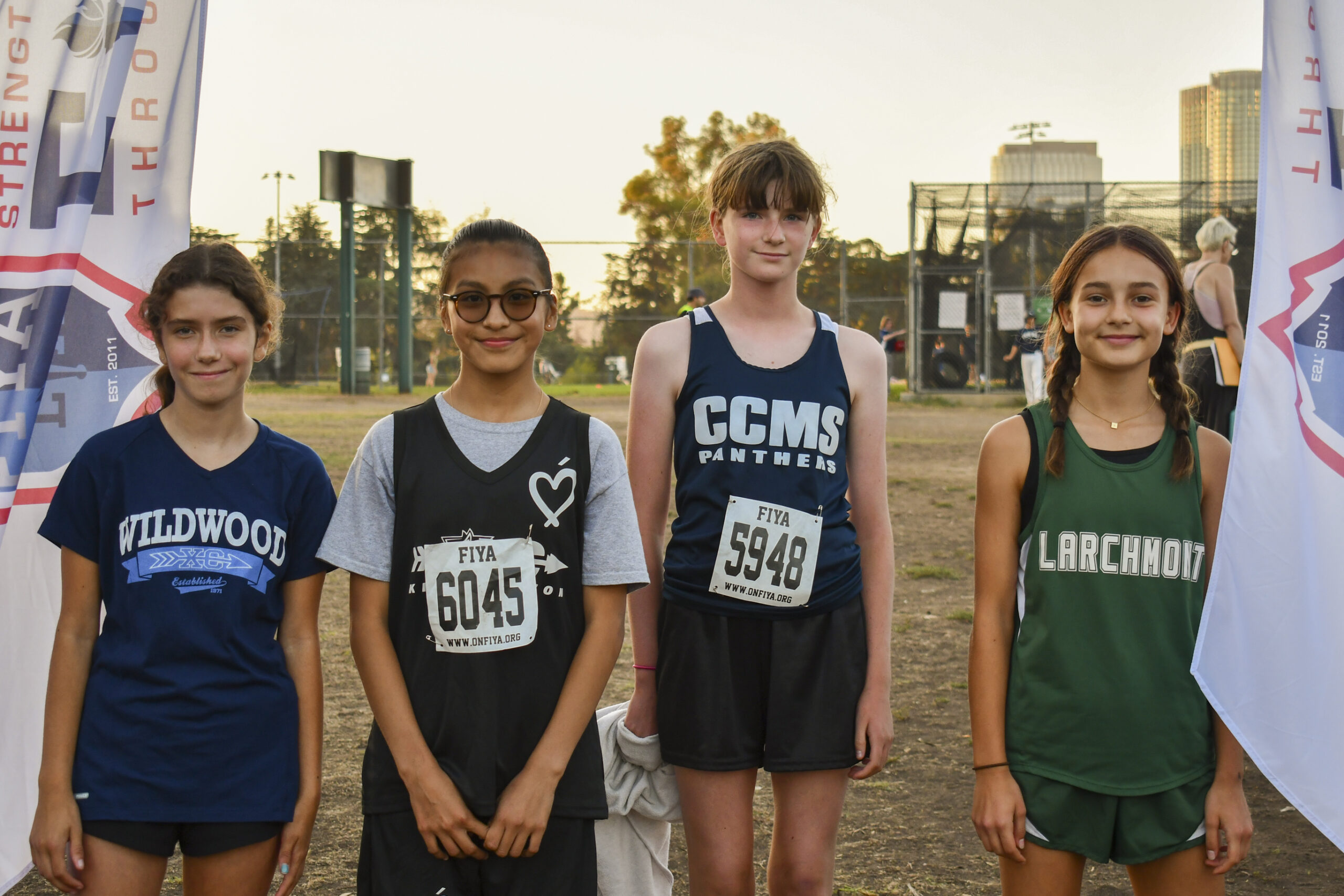 Larchmont Charter Selma
Visitation
Culver City
Wildwood
KIPP Corazon
Notre Dame Academy
Wildwood
Holy Trinity
Larchmont Selma
Larchmont Selma - 19
Notre Dame Academy - 22
Wildwood - 27
Culver City - 40
KIPP Corazon - 44
GIRLS DIVISION 3 (4th Grade & Below)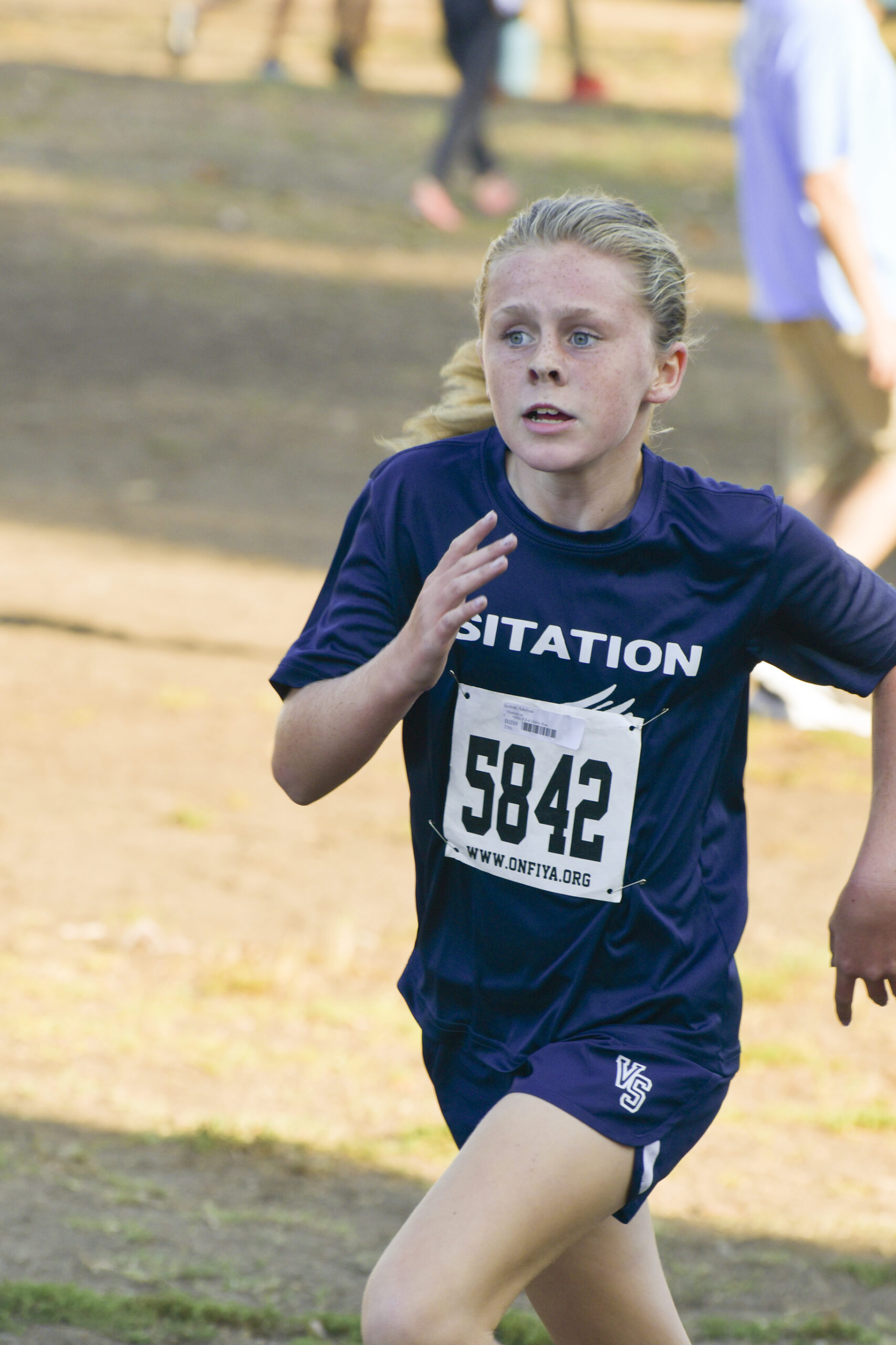 VISITATION SCHOOL
4th Grader
6:56.87 | 1 mile
Visitation
Holy Trinity
St. Anastasia
WISH
Visitation
St. Mark School
Visitation - 11
St. Mark - 15
St. Brendan - 30
Holy Trinity - 35
Mirman - 52
MORE 2022 XC MEETS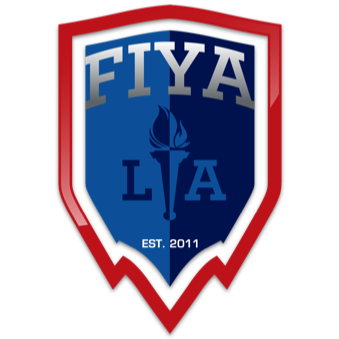 We have FOUR (4) more FIYA Cross Country Meets coming in hot and still open for registration. You won't want to miss them!
JOIN US FOR THE EXCITEMENT AT:  
MEET #3:  Tuesday Oct 11 @ Edward Vincent
MEET #4:  Tuesday Oct 18 @ Cheviot Hills
MEET #5:  Tuesday Oct 25 @ Cheviot Hills
MEET #6:  Tuesday Nov 1 @ Edward Vincent
Registration CLOSES for each meet at 4PM the Monday before race day on athletic.net. Click the link to register today! More info on FIYA Cross Country listed below.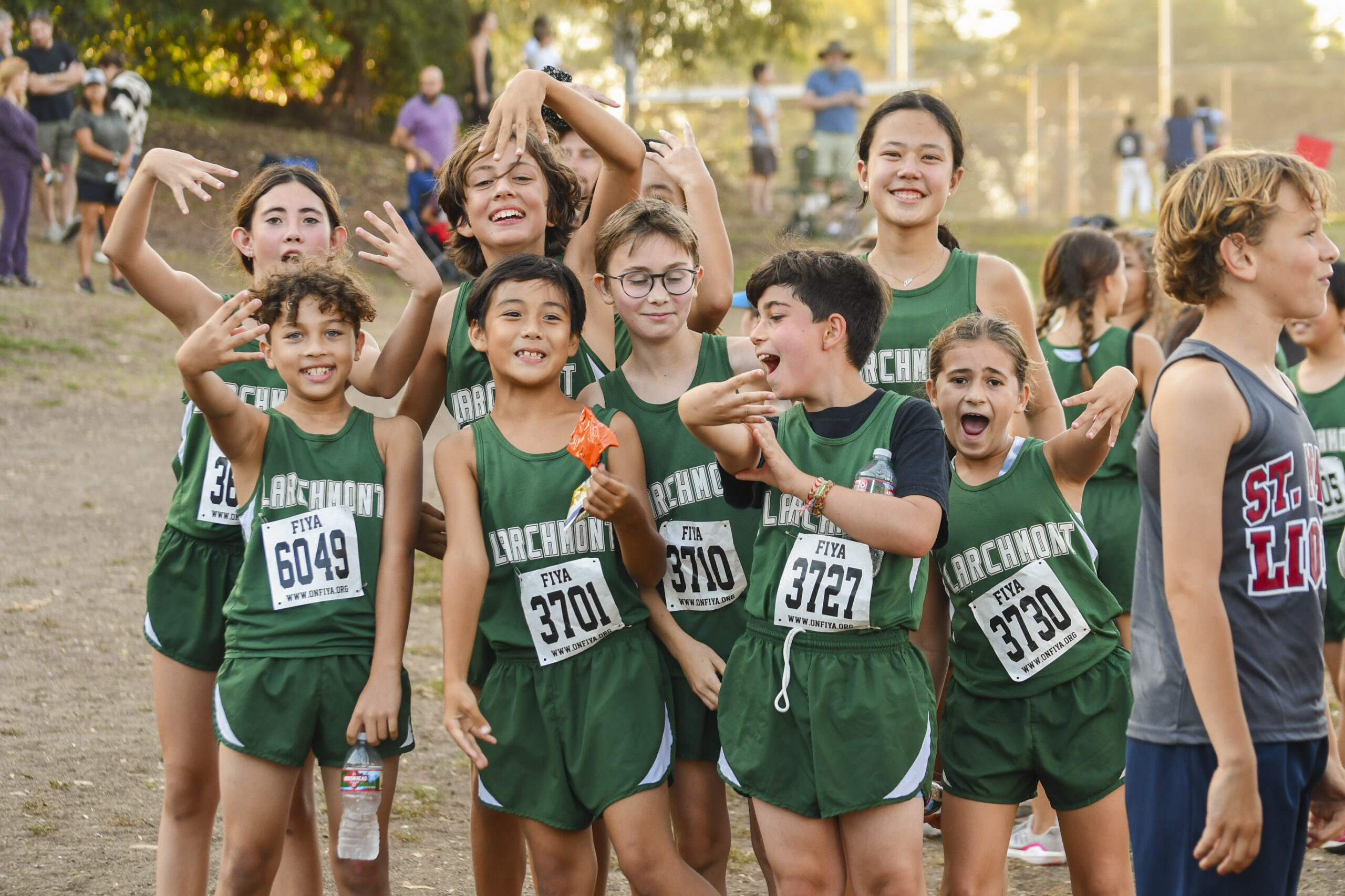 If you're new to FIYA Cross Country or would like further information, please see our Cross Country Page (link below) for all details on our program. Listed on that page are also our age divisions, distances, course locations, course maps, season dates, as well as instructions on how to participate and register using our online meet platform, athletic.net. We hope to have you join us this season!

JOIN US THIS SCHOOL YEAR!
FIYA believes in the power of school-based sports and the impact a school athletic program makes on schools and their communities. Our organization is proudly made up of school participants from over 40 Los Angeles zip codes (and counting) that range from the San Fernando Valley to Long Beach. As we continue to grow, it is our belief that every child should have an equal chance to play sports, and we hope one way that's possible is through FIYA and our partnership with our member schools' athletic programs!