Overview Of Fiya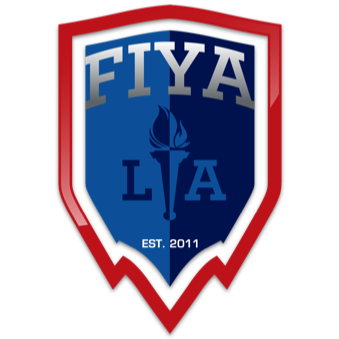 Foundation for Interscholastic Youth Athletics or FIYA (pronounced FEYE yuh) was formed in August 2011 as a 501c3 nonprofit corporation.  It serves as a governing body to provide interscholastic sports competitions amongst elementary schools with a special focus on middle schools in the Los Angeles area.  The founders believe that offering sports in an interscholastic setting provides children at the critical ages of 10 to 14 an optimal combination of learning core values, staying physically active, and making the educational experience fun and rewarding.  Consequently, FIYA's mission is: "Strengthening Schools Through Sports."
While participation is open to any elementary or middle school, FIYA focuses on working with schools in economically disadvantaged areas.  FIYA has served over 20,000 student athletes and 400 school teams in its first twelve years.  FIYA's goal is to continue expanding its regional leagues throughout Los Angeles County with new schools participating every year. Click here to learn more about FIYA's participants.
Our hope is to continue offering and adding to our variety of sports so that every student will have an opportunity to participate in interscholastic sports. In order do so and as a nonprofit organization, our services and programs heavily rely on donations, sponsorships and partnerships, and grant opportunities. In addition to these incredible assets we're honored and grateful to have received over the years, we're also blessed to work with dedicated and knowledgeable individuals who share a passion for youth sports. The success of FIYA is tied to the real sacrifices the staff makes and their investments in our organization because they believe in it. Click here to learn how you can get involved with our organization and the community we serve.
Currently, FIYA provides the following to Los Angeles elementary and middle schools:  flag football, volleyball, cross country, basketball, eSports, dance, futsal, soccer, and track & field. Read more about each sport under the "Sports" tab above.
To learn more about FIYA including our Visions & Mission, our Values, Our Board of Directors, Our Staff, Regulations Manual, or to contact us today, visit more of our "About" pages listed in the navigation menu. 
Founding Members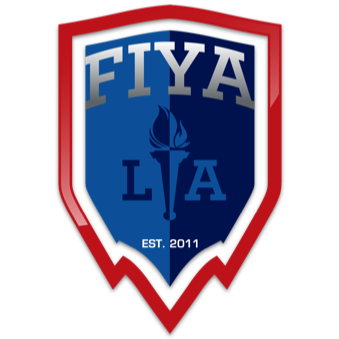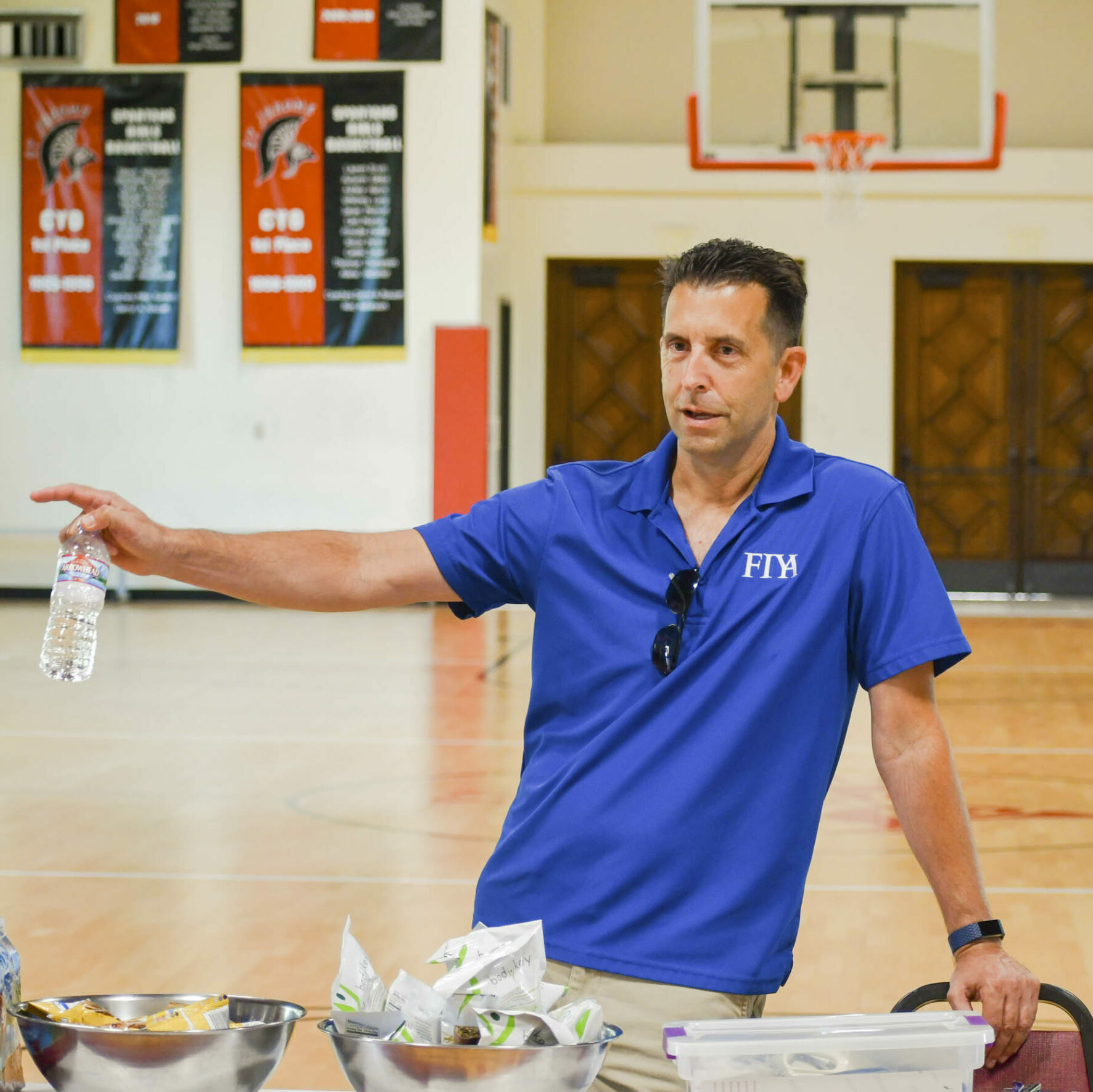 John Mueller, FIYA Executive Director
John graduated from UCLA in 1988 with a Bachelor of Arts degree in English and from the University of Michigan Law School in 1991 with a Juris Doctorate degree. He has been involved in the administration of youth sports since 2000.
From 2006-2011, he served as Associate Director of the Catholic Youth Organization in Los Angeles involving over 180 Catholic elementary schools. During his tenure, he greatly expanded CYO's sports offerings and student participation, oversaw its grant writing development and organized the coaching certification program. John also serves as the Athletic Director at St. Jerome School in Westchester. In addition to being responsible for the school's after school athletic program, John continues to organize interscholastic competitions involving many of the neighboring Catholic schools.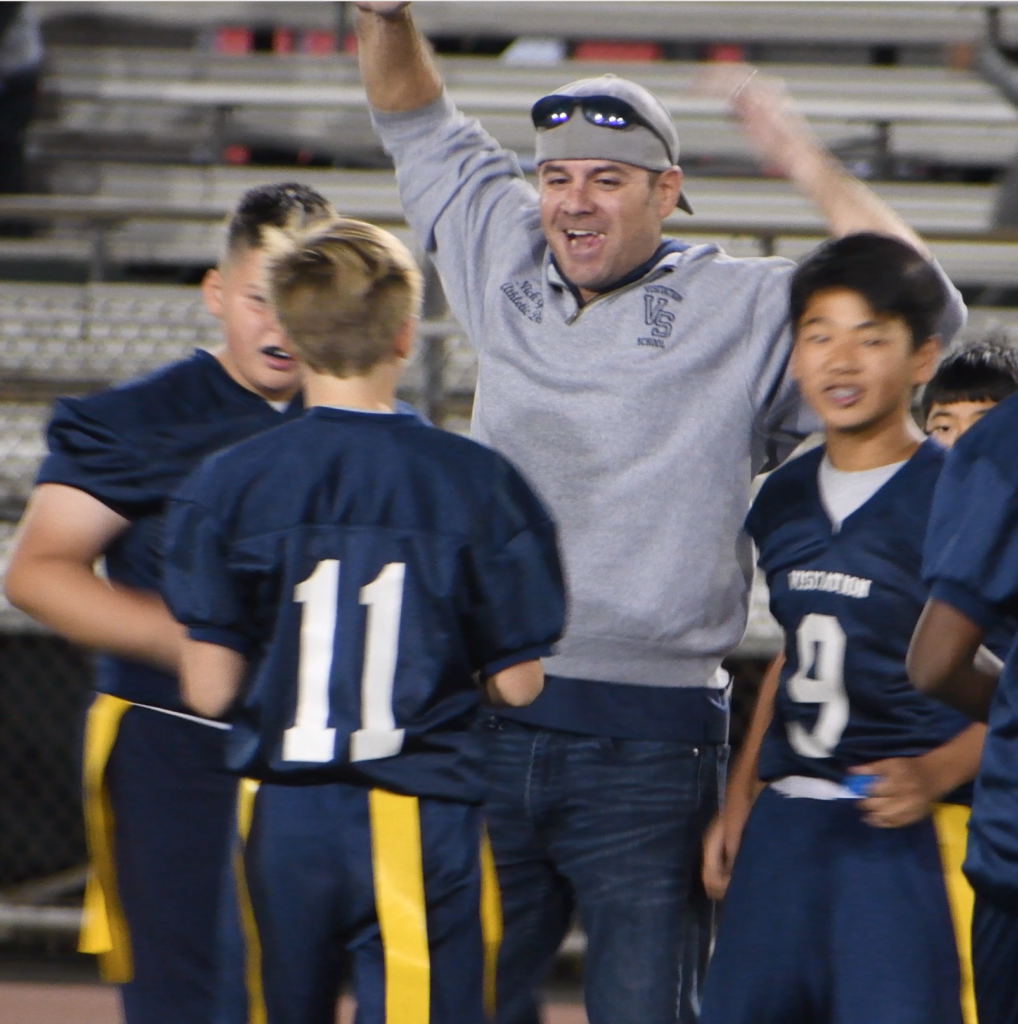 Nicholas Galvan, FIYA Chairman of the Board
Nicholas graduated from California State University, Northridge in 2003 where he received a Bachelor of Arts degree in Psychology.  In 2004, Nicholas obtained his real estate license and was responsible for the development and expansion of NSG Enterprises, Inc., a real estate company that he founded that same year and ran successfully until 2013.
Nicholas also served as the Director of Landlord Advertising for Westside Rentals where he managed a successful sales team of twenty direct reports.  Nicholas' passion for youth sports began at St. Augustine Catholic School in Culver City while serving as Athletic Director from 1999-2004.  Since then Nicholas has remained involved with youth athletics by coaching in the California Interscholastic Federation, Delphic League, Valley Catholic League and Catholic Youth Organization, for which he received the 2010-2011 Catholic Youth Organization's "Coach of the Year" Award.
Nicholas was FIYA's Director of Development from our founding until 2019 and is currently Chairman of the Board of Directors.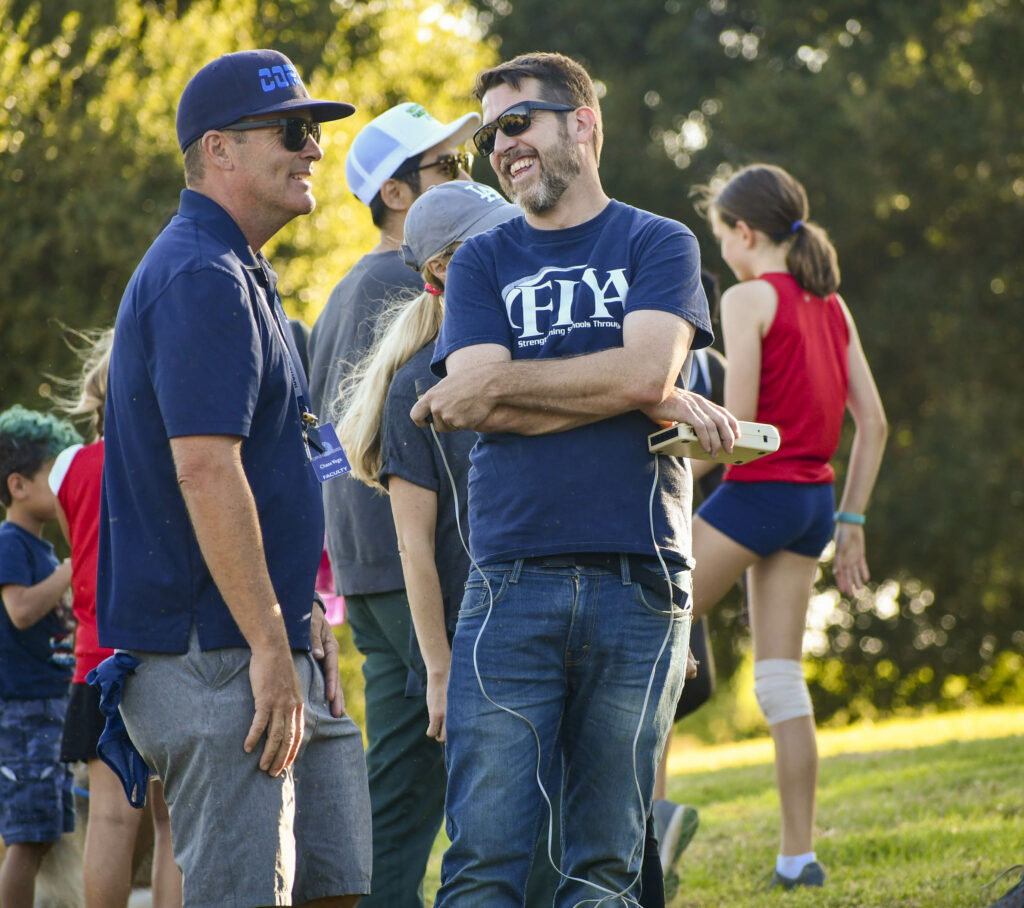 John Farren, FIYA Director of Operations
John is a native of New City, New York and a graduate of Boston College, where he received a Bachelor of Arts degree in Philosophy in 2000.  Upon arriving in Los Angeles after graduation, he quickly became involved in youth sports as a coach at St Augustine School in Culver City.
In 2004 John became the Physical Education teacher and Athletic Director at the school, the latter a role he held until 2013.  From 2005-2011 John worked at the Catholic Youth Organization of Los Angeles as its Program Manager, overseeing the day to day operations of a program which serves over 180 grammar schools throughout Los Angeles County.  John helped expand the athletic opportunities at CYO by (1) creating and overseeing new events such as bowling, cross country, golf and soccer, and (2) implementing a new level of competition for 2nd, 3rd, and 4th grades.