FAQ About Athletic Events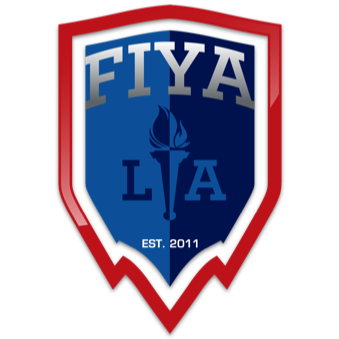 Below are some Frequently Asked Questions about FIYA Athletic Events. You can also download a copy of the FAQ SHEET with the button below. As a general rule of thumb, we encourage all incoming and returning FIYA participants to re-read this "FAQ About Athletic Events" document and our Regulations Manual  EACH YEAR as we update both documents annually before the start of the school year.
First contact FIYA at INFO@ONFIYA.ORG to ensure that someone from your school is on the FIYA email distribution list.  If your school does not already have an athletic director, we recommend that you appoint a school employee as the school's athletic director or coordinator and this individual is the main contact for FIYA.  FIYA sends periodic emails to our active email distribution list about upcoming events and important dates.
Second go the REGISTRATION tab of our website and view the information for the league and/or tournament event for which your school is interested in participating.  Complete the online registration as it pertains to that sport.  Please note for some sports - - cross country and track & field - - the registration is done via a separate platform as described in the information section of such sports.
First FIYA organizes its league events geographically.  That is, we group school teams together based on their physical location in order to minimize travel.  Second, based on the number of schools in a geographic area, we attempt to organize the school teams into leagues of similar quality based on our historical knowledge of the teams and any input we receive.
FIYA league events are centralized which means our games occur at a location in the region which hosts multiple games per day.  The majority of our league events and tournament events occur on weekdays between the hours of 4 pm and 7 pm start times.
There are two general fees:  the first is a Membership Fee and the second is the Registration Fee for the League Event and/or Tournament Event.  When a school registers for a league event or a tournament event for the first time in a particular school year, the school will be charged the one-time Membership Fee at that time.
A. Membership Fee – All participating schools will be charged a one-time membership fee of $125. The membership fee covers the entire school year. This fee is intended to cover some of the incidental expenses involved when a school team participates in FIYA including, without limitation, coaching, marketing, signage, & banking fees.
B. Registration Fee – This fee depends on whether the sport is a League Event or a Tournament Event.
i. League Event – the cost is $550 per team with the exception of eSports (which ranges from $75 to $150 per eSports team). This covers the entire expense for referees, game operators, facility and administrative fees for a 7 to 9 game regular season plus playoffs for Division 1 qualifiers.
ii. Tournament Event – unless otherwise stated in a sport's registration information, the cost is based per individual and is $15 per athlete.
Payment for Membership Fee, League Events or Tournament Events can be by credit card and check.  Unless a school is notified otherwise, payment is not needed prior to the start of the event; we typically invoice a school for league events during the league event season and for tournament events after the completion of the entire tournament events.