2023 coaches meeting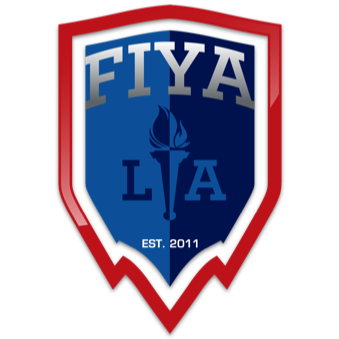 Below are the 2023 Cross Country Coaches Meeting Agenda and Coaches Meeting Video. Please watch the entire video carefully for all relevant information about the upcoming season.
You can also find more information about our Cross Country program by scrolling down.
2023 Meet dates & RESULTS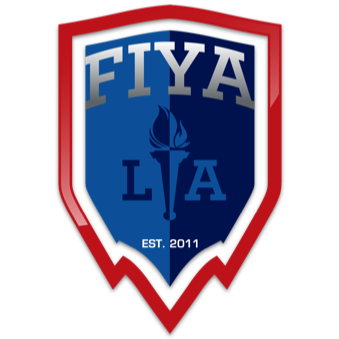 MEET #1:  Wednesday Sept 27 @ Edward Vincent (Clockwise Course)  CLICK FOR RESULTS
MEET #2:  Wednesday Oct 4 @ Cheviot Hills
MEET #3:  Wednesday Oct 11 @ Edward Vincent (Clockwise Course)
MEET #4:  Wednesday Oct 18 @ Cheviot Hills
MEET #5:  Wednesday Oct 25 @ Edward Vincent (Counter Clockwise Course)
MEET #6:  Wednesday Nov 1 @ Edward Vincent (Counter Clockwise Course)
*Dates subject to change.
Registration closes 8 PM the Monday prior to each meet.
MORE ON FIYA CROSS COUNTRY
FIYA Cross Country is a Fall tournament event with meets throughout the months of September and November. Continue reading for more info on our XC program including age divisions, distances, meet structure, and more important competition info.
registration & fees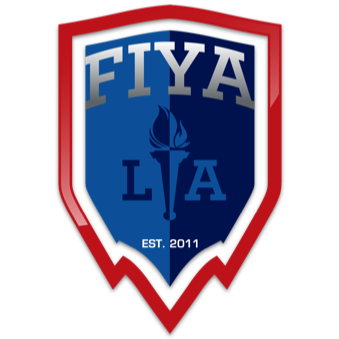 Registration for FIYA Cross Country meets are handled via athletic.net. If your school has NOT participated in FIYA Cross Country or Track & Field in the past, you will need to first create a free team account at athletic.net.  Once you create your account, you can then register for any of the FIYA Cross Country Meets offered this season. This is also the same procedure for FIYA Track & Field. Please click the button below for instructions on creating a free team account and registering your student-athletes for FIYA meets. Be sure to create your team's account at least one week before the registration deadline to ensure your account is ready on time.
The fee to participate is $20 per athlete per event. The deadline to register is 8 PM the Monday prior to each meet. Payment is due at the conclusion of the Cross Country season and can be made via athletic.net or by mailing a check.
DIVISIONS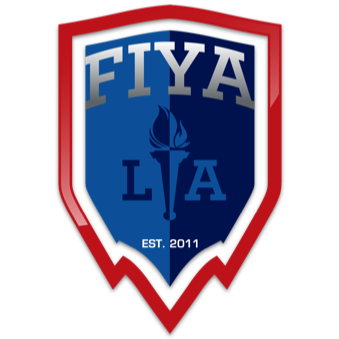 FIYA is open to ALL elementary and middle schools for participation. NO High School students are allowed to compete in FIYA. We divide the competition for our meets based on grade levels as follows…
Division 1 = 8th Grade & Below and runs a 2 mile course;
Division 2 = 6th Grade & Below and runs a 1.5 mile course;
Division 3 = 4th Grade & Below and runs a 1 mile course.
---
NOTE: A student-athlete can compete as part of the school team or individually if there are not enough student athletes at your school interested in competing. Students are also allowed to run in older divisions, but are prohibited from running in lower divisions than their age group.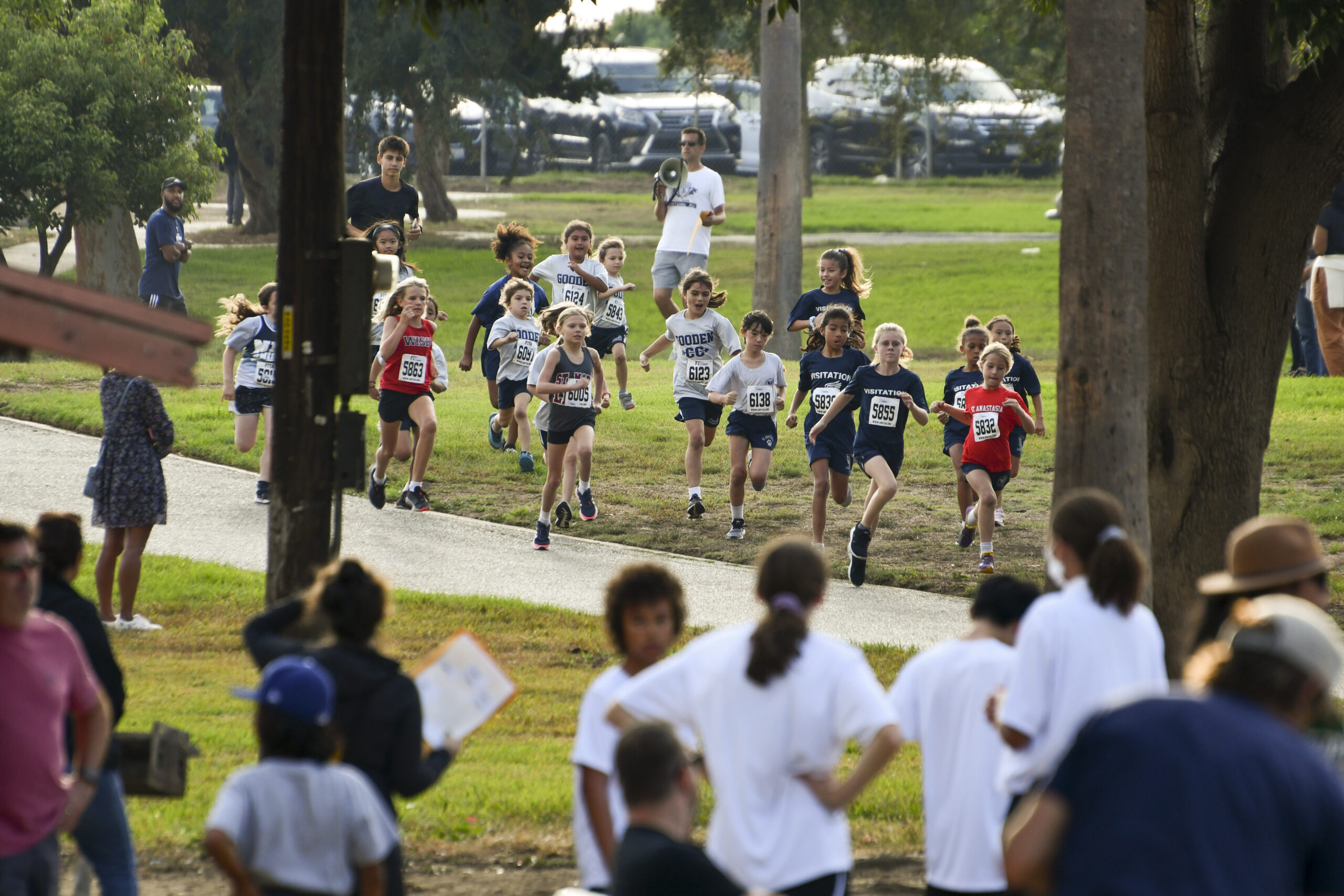 MEET DAY SCHEDULE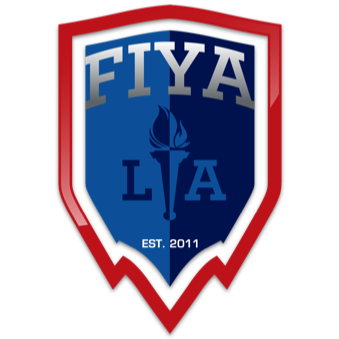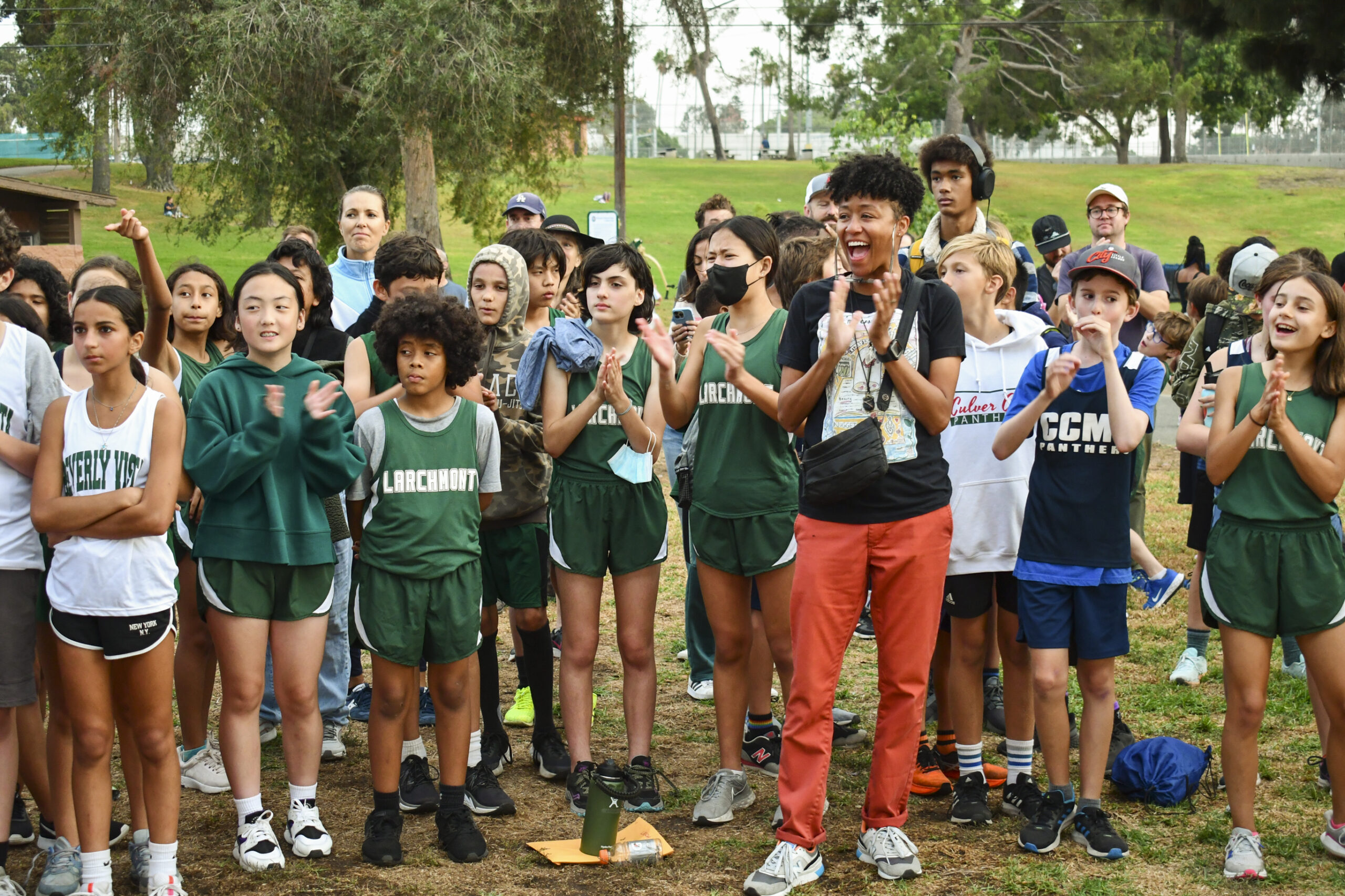 Below is a typical schedule for FIYA XC Meets. Meets start with a brief 4 PM Coaches meeting. Following the coaches meeting, we run six (6) separate races in order as follows at the approximate times:
4:25 PM - Division 3 Boys race
4:30 PM - Division 3 Girls race
4:55 PM - Division 2 Boys race
5:00 PM - Division 2 Girls race
5:30 PM - Division 1 Boys race
5:35 PM - Division 1 Girls race
Locations & Course Maps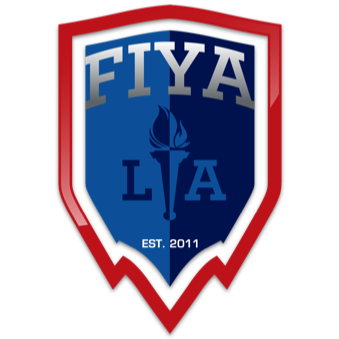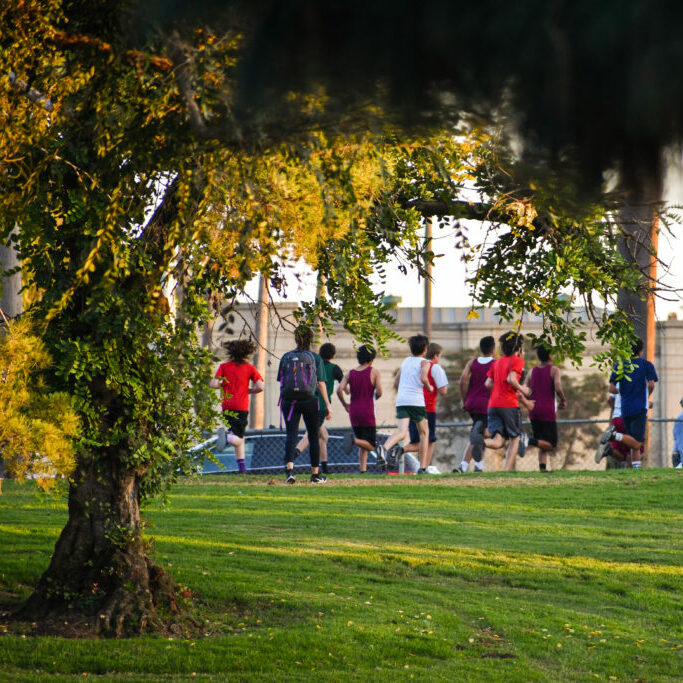 For the 2023 season at Edward Vincent Park, we will run the clockwise course on September 27th & October 11th, and the counterclockwise course on October 25th & November 1st.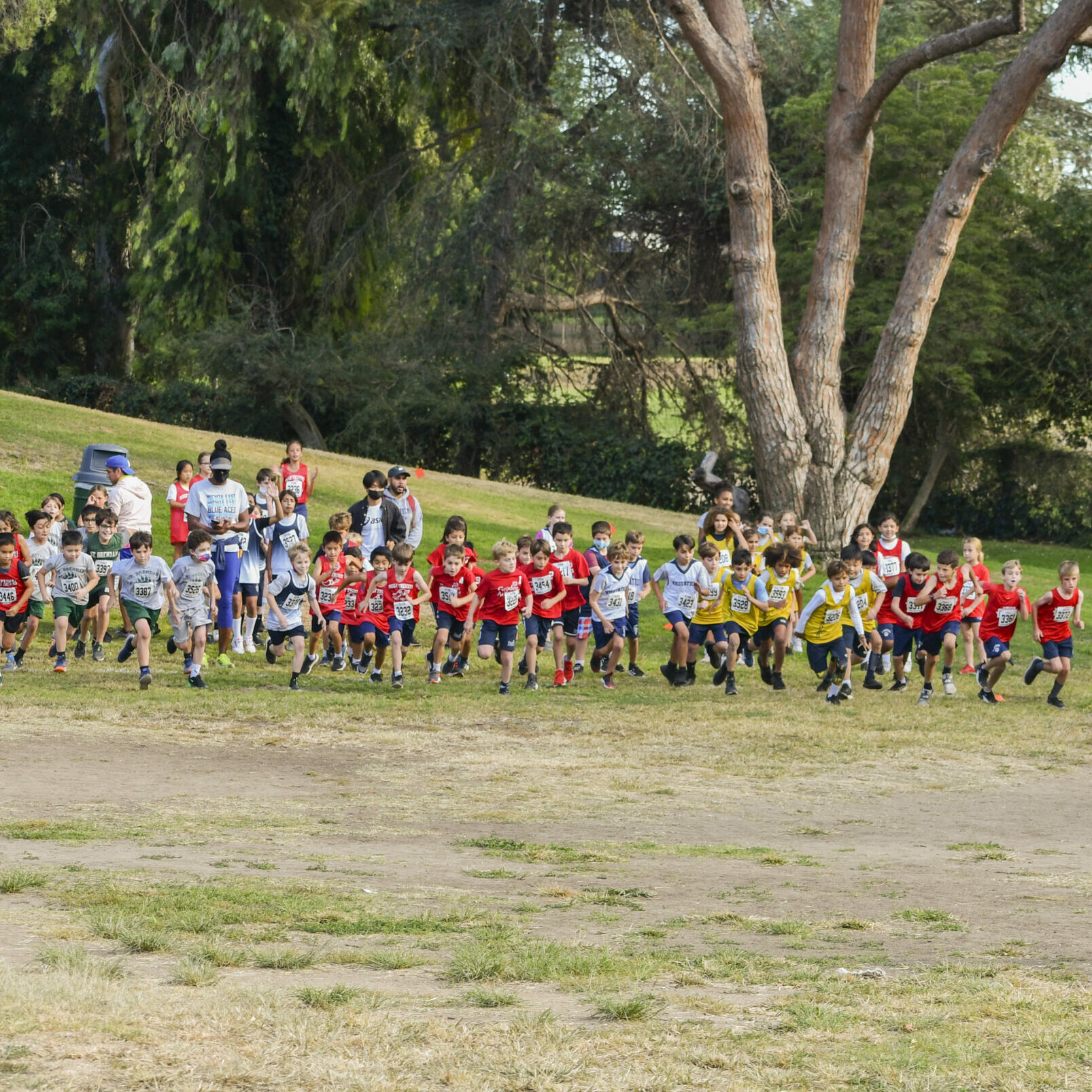 The course map below will be used for all meets at Cheviot Hills. The videos show the big loop and small loop portions of the course.