coaches role in fiya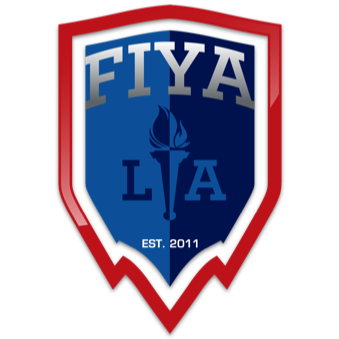 A coach in youth sports plays an incredible role in the lives of children. Valuable life lessons and important virtues are taught and developed on the playing field.  A coach therefore assumes the role of a teacher in FIYA and in light thereof, each coach shall act, speak and dress in a manner consistent with a professional teacher.  In addition, a coach is responsible for the conduct and supervision of the student athletes and the spectators for his/her team as well as supporting the officials' decisions during the game.
Whether a new or returning coach to FIYA, we encourage you to carefully review all of the information below prior to the start of the season. For new coaches, instructions on how to complete the mandatory NAYS Coaches Training Program follows general information about coaching in FIYA.
expectations and responsibilities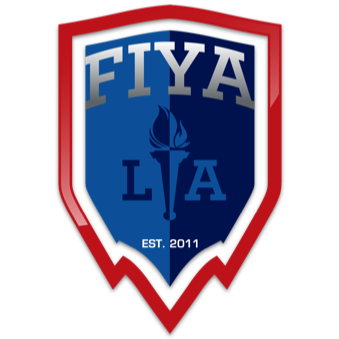 Below are excerpts from our Regulations Manual concerning expectations and responsibilities of all FIYA coaches.
Coaches should maintain a first aid kit and all emergency medical information for each player on the team at all practices and games.
Coaches should also maintain a team roster which can be used to validate the eligibility of each team member and as such schools may be asked to provide such eligibility verification.  See Article VI for more eligibility information about student athletes.
Schools with more than one school team entered in the same division of the same League Event may NOT interchange players from its multiple teams; each roster must be separate and distinct.
In addition, where there is a coed League Event along with a boys/girls League Event of the same sport during the same season, a student athlete may play only on one team, not both.  For example, a male student athlete must choose to play either boys volleyball or coed volleyball in the spring season; he cannot do both.  However, he could do coed volleyball and boys soccer because, although they are offered in the same season, they are different sports.  Similarly, a female student athlete can play girls volleyball and coed volleyball because, although they are the same sport, they are offered in a different season.
FIYA recognizes the value of youth sports for children and the incredible role that coaches have in the lives of children. Coaches should always strive to maximize each child's playing time.  FIYA suggests the following guidelines:  A Division 3 athlete should play roughly an equal amount of playing time as his/her teammates; a Division 2 athlete should have at least one quarter of playing time and a Division 1 athlete should participate in each game.
A coach shall endeavor to maintain a positive and professional relationship with game officials at all times.  The FIYA standard is to have minimum to no dialogue with game officials during the game. In the rare cases that a coach feels the need to discuss an issue with game officials, the coach should do so calmly and privately during a stop in play.
A coach ejected from a game or competition will automatically be suspended for a minimum of the next two games or competitions.  A suspended coach who participates in a game/competition will cause that game/competition to be declared a forfeit and he/she will be subject to disciplinary action by FIYA.
in season policies & procedures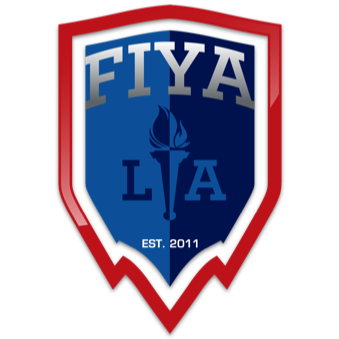 Below is an overview of what to expect as a coach from the time of registration through the end of the season.
Preseason Video Meeting:  Generally, there is a preseason video meeting for coaches.  For League Events, these are live video meetings; for Tournament Events, these are generally pre-recorded video meetings.  Specific information about particular video meetings can be found online on the home page of the particular Athletic Event.
It is highly recommended all coaches attend the video meeting for each sport they coach.
Game Schedules for League Events:  FIYA issues draft game schedules for League Events shortly after the preseason video meeting.  At the time of registration, a school is asked to provide dates it absolutely cannot play which includes school holidays.  In addition, schools may submit preferred days/times it wishes to play.  If no dates are provided, the assumption is the school has no restrictions or preferences.
A draft schedule is created and will make every effort to include the submitted requests.  A school will receive the draft schedule by email and it will have the opportunity to review the draft schedule for any unavoidable conflicts and to request changes to the draft schedule.  It is highly recommended that the coach and/or athletic director compare the entire draft game schedule to its school calendar to ensure that there are no conflicts.
Once a League Event game schedule is finalized, an email will be sent to notify the school that the game schedule is final and posted on our website.  The final schedule supersedes any draft schedule or other communication that may occur during the draft schedule phase.
A school should adhere to the final game schedule as posted on the website.  A team that fails to show up to a game on the final game schedule will be assessed a forfeit loss which is treated as a negative or deduction in points in the league standings.
Rescheduling Games from Final Game Schedules:  FIYA recognizes that there may be rare circumstances which require a game on the final game schedule to be rescheduled.  The most acceptable type is when the host facility becomes unavailable. FIYA will reschedule such games due to facility issues.
FIYA also recognizes that a school might have a subsequent academic or other event which creates an unavoidable conflict with the final game schedule.  A school must contact FIYA only about the potential rescheduling of a game; schools should not contact the opponent or the facility.  A variety of factors such as timing, facility and personnel availability, among other factors, are first considered by FIYA in granting the reschedule request.
If a school provides written notice by email to FIYA at least five (5) business days prior to game time about an unavoidable conflict and a request to reschedule a game, FIYA will notify the opponent and the facility.  If the opponent and the facility is willing to accommodate a rescheduling of the game, then FIYA will endeavor to reschedule the game.  An agreed upon rescheduled game will become an official part of the final game schedule.  If an agreed upon rescheduled game ends up never being played, then FIYA under most circumstances will treat the result as a tie game for standings purposes.
If an opponent is not willing to accommodate a rescheduling of the game, then the opponent will be credited with a victory.  So long as the written notice was provided in a timely fashion, the requesting school will only be marked with a loss, not a forfeit.  In addition, if a facility is unable to provide time for a rescheduled game, then the requesting school will be marked with a loss, not a forfeit.
If a school provides less than five (5) business days but more than two (2) business days, the game will not be rescheduled but the team unable to play will be marked with a loss, not a forfeit.  If a school provides less than two (2) business days written notice about its unavailability to play a game on the final game schedule, then such game is subject to a forfeit.
Please note that the preferred method of communication with respect to this paragraph is by email only.  Phone calls and texting are more difficult to track when dealing with the volume of schools.
Game Start Times:  The official starting time for games is what is set forth in a final game schedule.  Teams are encouraged to arrive at least 15 minutes prior to their scheduled start time.  Grace periods are subject to field/facility availability and the discretion of game officials in consultation with FIYA.  Games may start earlier than the listed time if both teams and the officials agree to the earlier start time.
Pre-Game Procedure:  It is highly recommended that coaches introduce themselves to the opposing coaches, referees, game operators and/or facility hosts upon arrival to exchange any relevant information prior to the start of the game.  As part of the pre-game procedure, coaches should gather their team for the FIYA Sportsmanship Pledge.
Game Results:  It is recommended that the coach of the winning team submit the results of the game to FIYA within twenty-four (24) hours of the game's completion. Scores are not important; rather which team won/loss is the only information needed.  Submission shall be by email or text message.
Standings:  Unless otherwise provided, league standings will be recorded as follows:  A win equals 3 points, a tie equals 1 point, a loss equals 0 point and a forfeit equals minus 3 points.  In the event an overtime period is not played in a League Event for whatever reason, the game will be considered a tie.  Scores of individual games are not kept and have no bearing on standings or Division 1 playoffs.
The team with the highest point total in the final standings is the League Event champion.  If there is a tie amongst teams for first place, the head to head result is the League Event champion.  If the head to head result does not provide resolution, then the tied teams are co-champions.
Playoffs:      Playoffs are for qualifying Division 1 teams only; there are no city-wide playoffs for Division 2 and Division 3.  The following are general guidelines with respect to playoffs for League Events:
The top teams in the league qualify for playoffs.  Leagues with 4 to 6 teams will get 1-2 playoff qualifiers; Leagues with 7 to 9 teams will get 3-4 playoff qualifiers, Leagues with 10 to 12 teams will get 5-6 playoff qualifiers.
Based on the total number of qualifying teams, FIYA determines whether to have one or two playoff tiers.  When there are two tiers, qualifying teams will be placed in either Division 1 playoffs (higher skilled or qualifying teams) or Division 1A playoffs (as compared to Division 1, these are lower skilled or qualifying teams).  While FIYA is the final decision maker for making playoff placement determinations, we welcome any feedback you may have about your team or other teams you have seen during the season.
Unlike regular season schedules, playoff scheduling is much more restrictive and consequently FIYA cannot guarantee that it will be able to accommodate playoff schedule requests.  FIYA will make playoff schedule adjustments for hosting facilities.  In addition, while FIYA will still attempt to limit a team's travel during playoffs, it is less of a determinative factor during playoffs.  Teams with higher seeds will either receive 1st round byes and/or play against lower seeds.
Awards:  FIYA issues individual and team awards for League Events and Tournament Events. For details, see Article IV Section 12 of our Regulations Manual.
NAYS ONLINE COACHES CERTIFICATION PROGRAM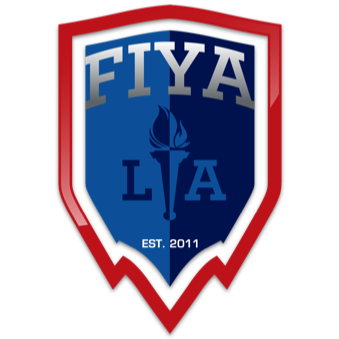 Go to NAYS.org and click on Register;
Select User/Member Account;
Complete Step 1 by listing your email address and a password and check "I coach youth sports";
Complete Step 2 by listing your name, address and phone number;
Complete Step 3 by typing "FIYA" in the search box and then checking FIYA when it populates. Hit continue and then add your role in the drop down menu as NAYS Coach;
Complete Step 4 by reviewing all the information and clicking on Create Account;
Choose the sport specific training and click Add to Cart;
Next screen should show additional free courses that may be of interest. You can add any of these to the cart for supplementation. Click Checkout;
Screen shows you all your selections. Click Continue; and
Proceed to Checkout; screen should show all 3 required trainings as paid by FIYA. Maintaining an electronic card is sufficient for FIYA; you do not need a plastic card. Click Process Order.
HOW TO COMPLETE THE ONLINE TRAININGS
There are three (3) required trainings that you must complete and can find in your Training Portal or on your My Trainings tab:

Coaching Youth Sports;
Basic Youth Sports Safety and 1st Aid Training; and
Your Sport Specific Training (as chosen by you during registration).

Each online training is 1 hour in length for a total of 3 hours. It need not be completed in one session. That is, you can pick up anywhere you left off. However, please note that you cannot fast forward through any training and you need to answer questions along the way to proceed through the training.
When all three training sessions are completed, you will then need to read and agree to the NAYS Coaches Code of Ethics. Once this is signed, you will then be issued a certification card electronically. We recommend that you print it out and carry it with you when coaching in FIYA.