FIYA Staff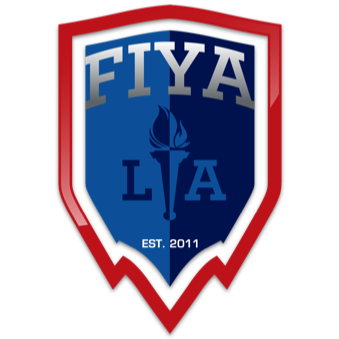 John Mueller, President/Executive Director of FIYA, graduated from UCLA in 1988 with a Bachelor of Arts degree in English and from the University of Michigan Law School in 1991 with a Juris Doctorate degree. John has been involved in the administration of youth sports since 2000. From 2006-2011, he served as Associate Director of the Catholic Youth Organization in Los Angeles involving over 180 Catholic elementary schools. During his tenure, he greatly expanded CYO's sports offerings and student participation, oversaw its grant writing development and organized the coaching certification program. John also serves as the Athletic Director at St. Jerome School in Westchester. In addition to being responsible for the school's after school athletic program, John continues to organize interscholastic competitions involving many of the neighboring Catholic schools.
---
John Farren, Director of Operations of FIYA, graduated with a Bachelor of Arts degree in Philosophy from Boston College in 2000.  Upon arriving in Los Angeles after graduation, he quickly became involved in youth sports as a coach at St Augustine School in Culver City.  In 2004 John became the Physical Education teacher and Athletic Director at the school, the latter a role he held until 2013.  From 2005-2011 John worked at the Catholic Youth Organization of Los Angeles as its Program Manager, overseeing the day to day operations of a program which serves over 180 grammar schools throughout Los Angeles County.  John helped expand the athletic opportunities at CYO by (1) creating and overseeing new events such as bowling, cross country, golf and soccer, and (2) implementing a new level of competition for 2nd, 3rd, and 4th grades.
---
Eugene Mueller, Grants Writer and Development Specialist at FIYA, graduated from UCLA in 1986 with a Bachelor of Arts degree in History and from the University of Southern California School of Public Policy in 1990 with a Masters of Public Administration degree. Eugene has written extensively on the implementation of public policy initiatives in the fields of education, justice and public safety at the local, state and federal levels. From 2003-2016, he served as the Staff Writer for a consulting company specializing in helping local communities to improve the quality of education and access to public safety resources. Eugene's writings have been published in professional journals and industry publications. Eugene has also served as a Cross Country and Track Coach at St. Jerome School in Westchester. Eugene joined the FIYA staff in mid-2018.
If you're interested in volunteering or working with FIYA in the future,
feel free to contact us on LinkedIn with the link below or email us at info@onfiya.org !