responsibilities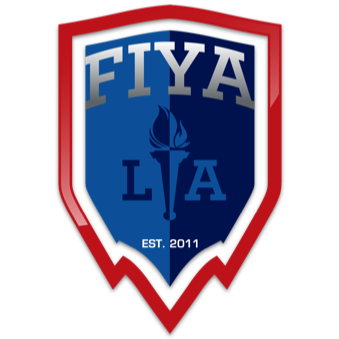 As part of its mission, FIYA is committed to assisting its member schools with the formation and development of a strong athletic program.  FIYA strongly recommends that each school maintain an athletic director or coordinator ("AD") to handle the administrative aspect involved with afterschool youth sports.  While the exact role and responsibilities of the AD may vary from school to school, we offer the following main suggestions.
The AD should:
be familiar with the contents of our

Regulations Manual

so as to understand all of our policies and procedures;
regularly check our

calendar

of athletic events so as to be aware of all important dates and deadlines;
maintain regular communication with FIYA including attending all mandatory meetings;
share important information about the season with its coaches, players and parents;
ensure that its coaches are properly trained and certified;
be responsible for finding knowledgeable coaches for its various teams and assisting its coaches with developing a practice schedule that starts AT LEAST TWO WEEKS PRIOR to the team's first game;
assist the coach with having tryouts several weeks prior to the start of the season;
ensure that its teams have the appropriate sports equipment, a first aid kit, and school sports uniform with a set of pennies of a different color as a backup;
when the school is used as a host facility, work with FIYA to ensure the playing facility is set up appropriately in accordance with FIYA guidelines.
Most importantly the AD should work hard to create an environment where fun, sportsmanship, and good character are emphasized more than winning and losing, and ensure that its players, coaches and parents maintain proper perspective about the role of the sports program at the school at all times.
Communication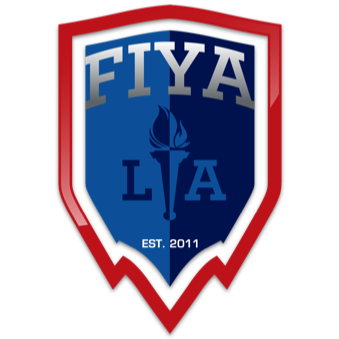 FIYA primarily communicates with school administrators via email. Therefore, it is vitally important that the AD checks their email on a daily basis to make sure no important information such as schedule changes are missed.
Registration & payment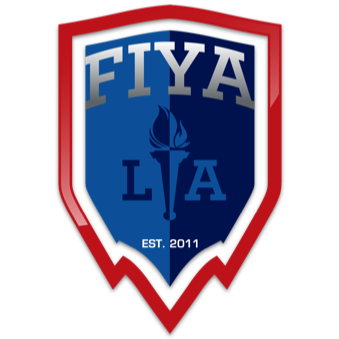 As registering teams is often the responsibility of the AD, the AD should familiarize themselves with our registration process. For League Events and Dance, registration is done via League Apps. For Cross Country & Track, registration is done via athletic.net. Payment can be made by credit card on the registration platform, or by check mailed to our PO Box. See the Registration page of this website for more details.
The registration fee for a League Event is $650 per team for Division 1 and $600 per team for Division 2 and Division 3.  The registration fee for a Tournament Event is $20 per athlete for all three divisions.
For first time participating schools, payment for League Events is due at the time of registration.  For returning schools, payment for League Events is due by the start of the season.  For Tournament Events, payment is due upon the school's receipt of an invoice from FIYA which is generally sent upon the conclusion of the final Tournament Event for that particular sport.
Generally, there are no refunds given.  However, for League Events, if a school notifies FIYA in writing on or before the mandatory coaches meeting for that League Event, then a full refund shall be provided.
If a League Event does not have a mandatory coaches meeting, then written notification needs to be provided to FIYA before the date when the League Event's final schedule is issued.
For Tournament Events, a school will be billed for all the athletes that a school registers at the registration deadline regardless if the school and/or athlete subsequently are unable to compete. 
statistics & marketing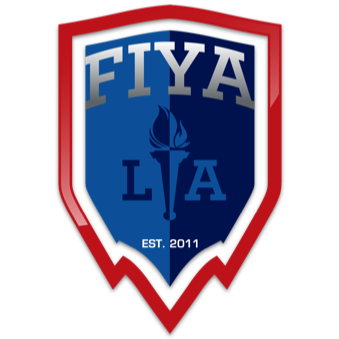 As a nonprofit entity, FIYA's sustainability is aided by collecting data from participating schools.  In light of this objective, schools agree to submit to FIYA prior to the completion of the regular season, certain data about its participating team's roster as it relates to age, ethnicity and such other pertinent information which may be useful to assist FIYA with its sustainability.  This information will be collected via survey emailed to coaches and AD; the AD should make sure the surveys are completed for all of the school's teams.
In addition, FIYA's sustainability is aided by its marketing.  Schools therefore that participate in FIYA agree to assist in this marketing to the extent practicable such as helping promote FIYA events and marketing FIYA signage on its campus.
general season outline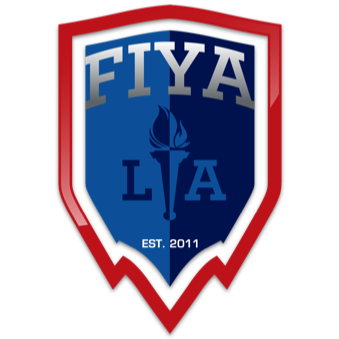 To help with planning, below is a general outline of when certain tasks should be completed by an Athletic Director in order to have successful season.
One month prior to registration deadline:

Secure coach

Order uniforms
Two weeks prior to registration deadline:

Hold tryouts

Set practice schedule
One week prior to registration deadline: Confer with school admin and coach about any special schedule requests
Registration deadline: Register team(s) online. Make sure to include schedule requests.
Week following registration deadline:

Attend online coaches meeting

Review draft schedules when sent by FIYA
After final schedules are posted to FIYA website:

Distribute schedules to players/families

Secure transportation as needed

Make sure registration fee is paid
During season:

Check email daily for any important updates from FIYA

Make sure all game results are reported to FIYA

Check standings to make sure they are correct and up to date

Notify FIYA immediately of any schedule issues

Complete statistical survey when sent by FIYA
One week prior to end of season if qualify for playoffs:

Provide feedback to FIYA on strength of team and any other teams you have seen

Notify FIYA of any playoff schedule issues