Are You a Coach, Athletic Director, PE Teacher, or Parent?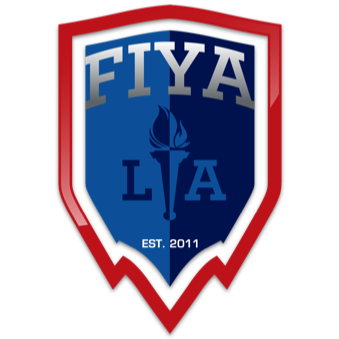 FOLLOW US AT: 
FIYA has created a Pinterest page for the sole purpose of providing tips and resources we find helpful per sport per FIYA member needs.
We recognize that a lot of coaches in FIYA can be volunteers, parents, or first time coaches and we wanted to give all of our participants easy and FREE access to materials that will in turn give you a better understanding of your sport and how to coach your team in the best, most successful way possible.
FIYA first and foremost is child-centered. So from nutrition to injury prevention for youth athletes, to fundamentals and drills according to each sport, FIYA's Pinterest boards will assist you in creating the most positive environment for you and your team to compete in our programs.
Each FIYA Sport has its own board in which you can find anything including but not limited to: sport fundamentals, drills, practice plans, fun games, team building activities, important stretches, appropriate youth strengthening exercises, motivational and mindfulness practices, how to teach/ coach the sport, and other interesting and important tips!
As our traditional sports programs are put on hold, now can be a great time for coaches, athletic directors, parents, and even PE teachers to really dive deeper into youth sports. Learn new ways to diversify your practices or classes and work on the aspects of your team's game that need improvement. Starting next year we'll also be offering a new sport, Floorball and continue offering unique sports like Ping Pong and Dance competitions which each have their own resources for your school to start a team!
Get ahead of the game for when FIYA sports will resume and for next year's offerings by checking out our Pinterest Boards for:
There's ALSO a board for every member of the FIYA community to learn something new and make a greater impact in their program:
Parents and other fans are encouraged utilize resources from the FIYA Parents and Fans Board that includes articles and tips targeted towards being a positive sports parent, having good sportsmanship at FIYA sporting events, pre-game and post-game nutrition, and countless other tools towards a healthier expierence for you and your child in the sports environment.
Kids, Parents, Coaches, Athletic Directors and other Mentors or School Administrators are highly encouraged to utilize the FIYA Youth Athletes Health, Wellness, and Nutrition Board which includes a multitude of topics and articles that focus on catering to the health and safety of our youth participants, taking care of their minds and bodies, and generic appropriate exercise activities such as proper warmup sequences before games or races. Everything in this board is focused on caring for your individual student athlete in the best way possible as they're developing and growing.
If you're new to the sport your child is playing, new to coaching, or just want to be more active in this community and in these participants' lives in our program, we highly encourage everyone to take a look at these tools to success.
Check them out today and we guarantee you'll learn something new that will benefit your involvement in this program moving forward. 
We look forward to seeing your progress and support! 
-The FIYA Team