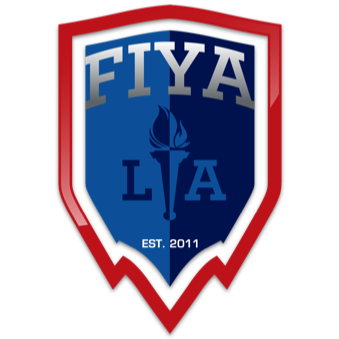 2023 FIYA SOCCER PLAYOFFS ARE UNDERWAY!
Semi-Finals & Championships | May 30-June 2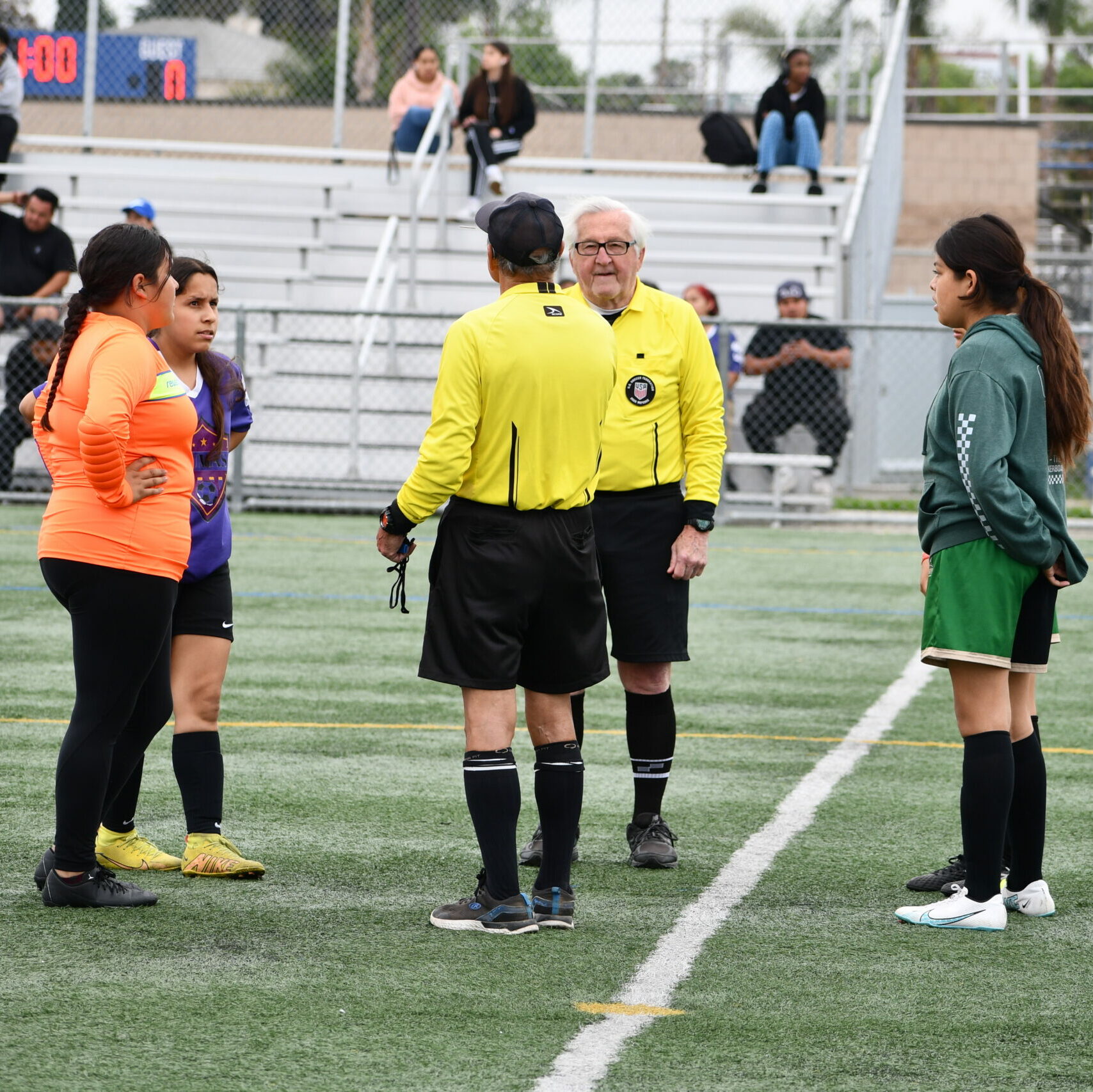 FIYA's 2023 Soccer Playoffs are heading into the Semi-Finals and Championships this week for Girls Division 1, Boys Division 1, and Boys Division 1A!
Shout out to all of our Division 1 teams that qualified and clinched a spot in the 2023 FIYA Soccer Playoffs! Regular season is still underway for Division 2 Soccer and Division 1 and 2 Futsal. Please see the Soccer and Futsal home pages for more info. For more info on Division 1 Soccer Playoffs, continue below for all brackets and schedules. Championships will be held on Thursday, June 1st and Friday, June 2nd. Congrats and good luck to all of our school teams!
2023 SOCCER PLAYOFFS BRACKETS & SCHEDULES
Championship Game: Friday, June 2nd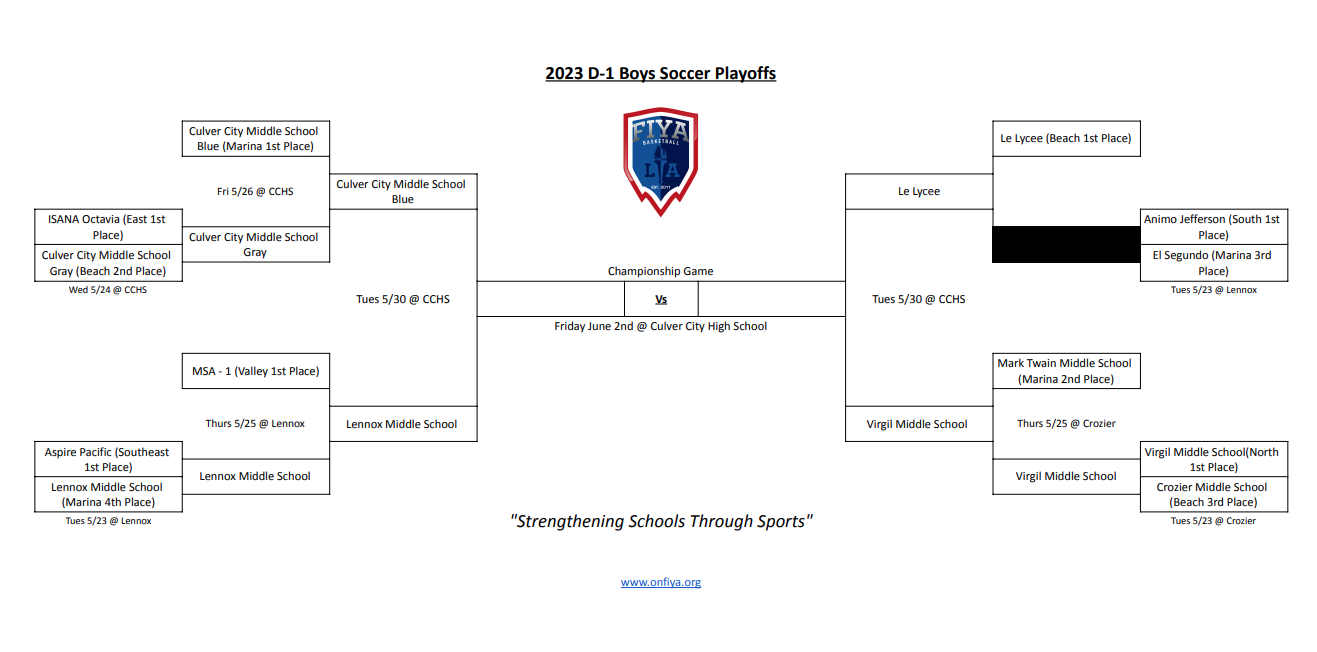 Championship Game: Friday, June 2nd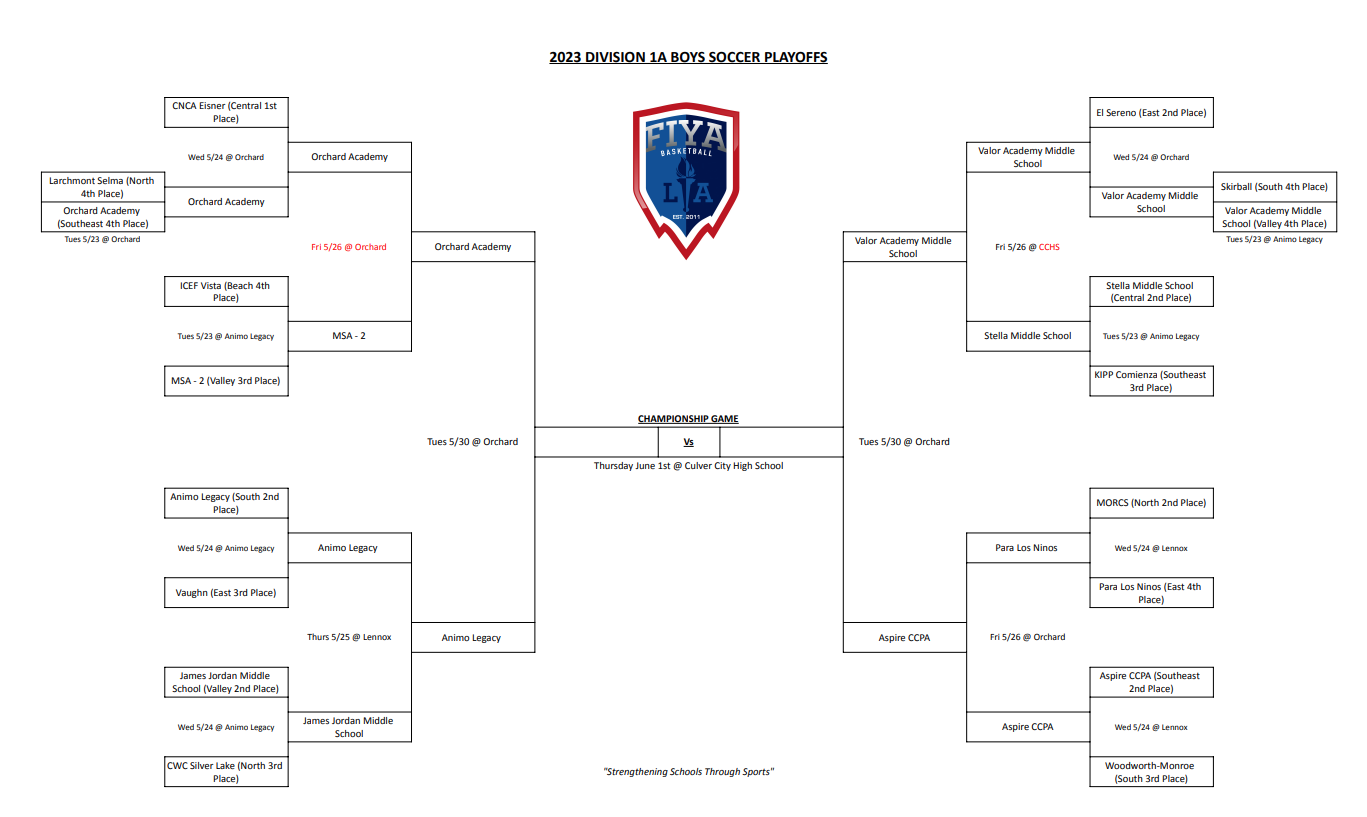 Championship Game: Thurs, June 1st
If you're new to FIYA Soccer or would like further information, please see our Soccer Page (link below) for all details on our program. Listed on that page are also our age divisions, leagues, rules, season dates, and more. We hope to have you join us next season!

JOIN US THIS SCHOOL YEAR!
FIYA believes in the power of school-based sports and the impact a school athletic program makes on schools and their communities. Our organization is proudly made up of school participants from over 40 Los Angeles zip codes (and counting) that range from the San Fernando Valley to Long Beach. As we continue to grow, it is our belief that every child should have an equal chance to play sports, and we hope one way that's possible is through FIYA and our partnership with our member schools' athletic programs!